Ned Power-Tallow
Ned Power is a native of Dungarvan,Co. Waterford. By profession he was a National Teacher at Tallow N.S. His contribution to hurling both on and off the field has been monumental.
He was a sub on the Waterford team which won the Munster Senior Hurling Championship in 1957. In 1959 he was the goalkeeper on the Waterford team which defeated Kilkenny in the Senior Hurling All Ireland replay. In 1963 he won Munster Senior Hurling, Oireachtas,and National League medals.The team is shown in the photograph below. He played much of his club hurling with Tallow.He has the distinction of playing into his 50s.
---
Ned Power is on far right-front row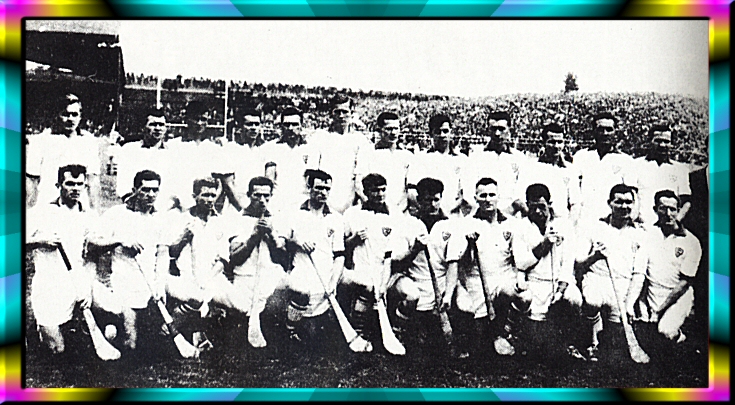 ---
At a national level he is acknowledged as one of the greatest hurling coaches of all time. At a local level he played a major role in the revival of Tallow's fortunes at Senior Hurling. The great Tallow teams of the 1980s were a natural development based on Neds coaching skills at Juvenile level.Their combination play and slick stick-work were based on his philosophy. In 2002 he won The Hall Of Fame Award.