Geology-West Waterford
Ice on Frozen Blackwater between Cappoquin and Lismore
Christmas Day 2010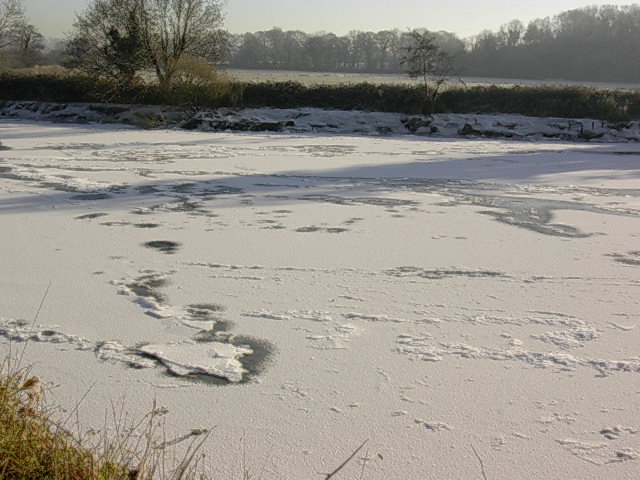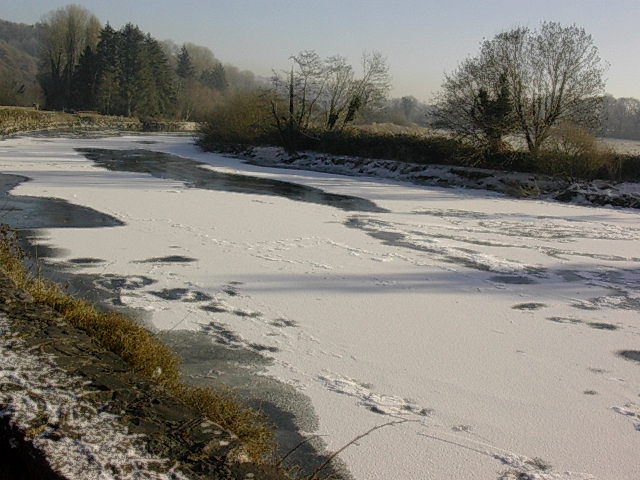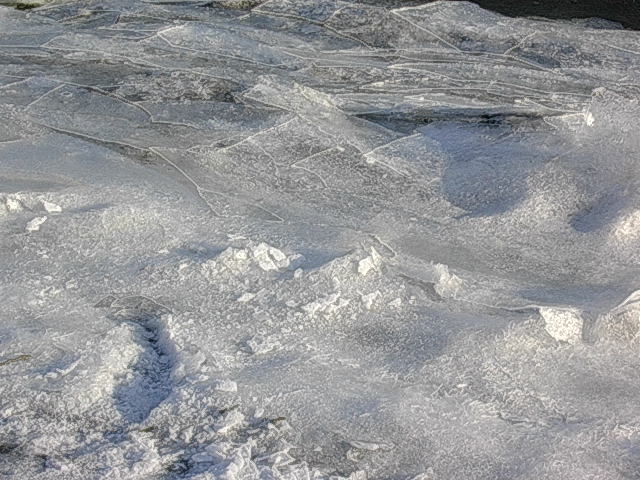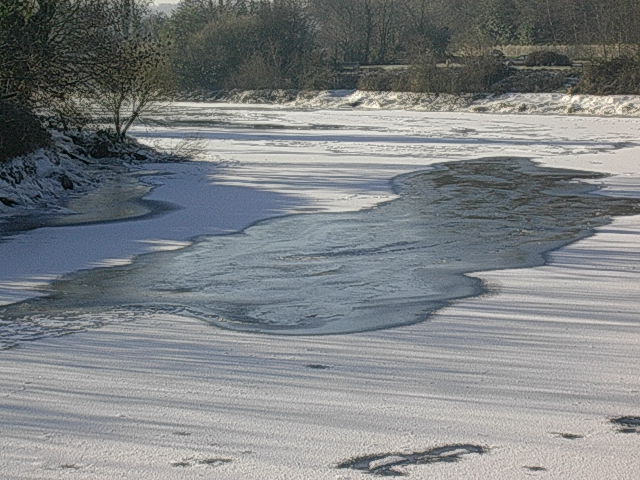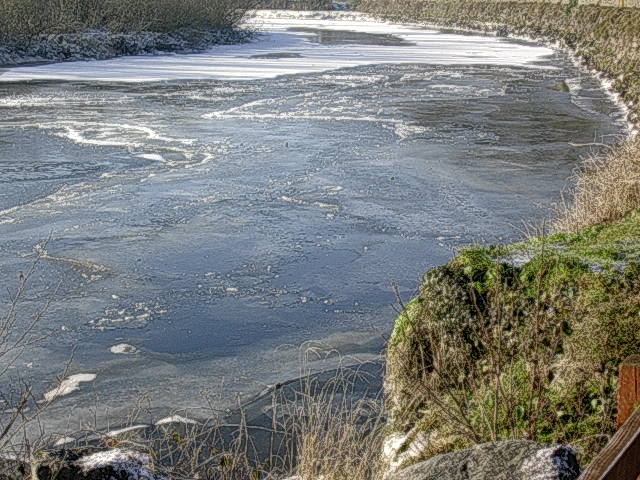 Snow-capped Knockmealdowns-March-07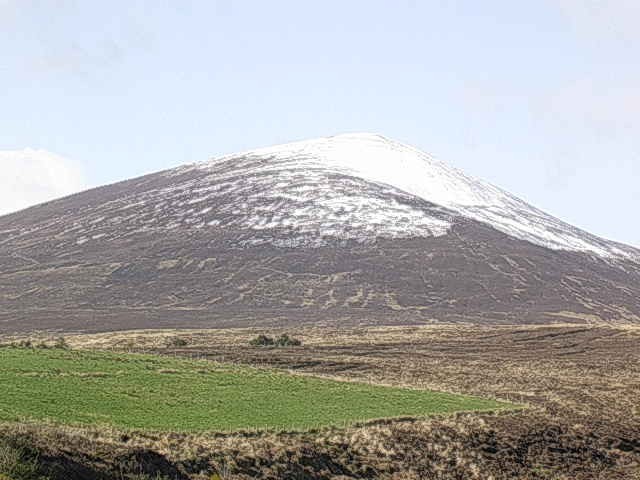 West Waterford is part of the Munster Ridge and Valley Province with Old Red Sandstone ridges and Limestone floored valleys running east-west.380 million years ago this area had a desert climate and lay close to the Equator.It was during this period that the characteristic Old Red Sandstone of the area was formed.The Limestone was formed about 350 million years ago when most of Ireland was submerged beneath a warm shallow tropical sea.The Knockmealdown mountains tower majestically over this area.They date back to the Armorican foldings.The Armorican foldings occurred 250-270 million years ago following a collision between the African and Eurasian plates.The Monavullagh mountains lie to the north of Dungarvan.
Click on images below to enlarge:
The Munster Blackwater-known as the Irish Rhine-is the major river.It has got a large floodplain.The tributaries of the Blackwater are mainly at right angles.This is a fine example of Trellised Drainage.The Blackwater flows west to east before turning sharply south at Cappoquin.It then flows through Old Red Sandstone ridges to reach the sea at Youghal.The river originally flowed at a higher level.It then cut down into the ridges to form spectacular gorges.This is known as Superimposition of Drainage.There is a fine gorge on the river at Camphire approximately 7 kms south of Cappoquin on the main Cappoquin-Youghal road.Dromana House is perched spectacularly on the opposite side of the gorge.There is a windgap at Ballinamult and evidence of river capture at Newcastle (Co.Tipperary). Smaller rivers include the Bride,Finisk,Colligan,Nier,Brickey ,Glenshelane,Owennashad,Araglin and the Owbeg.The Glenshelane is a misfit stream.It occupies a large glen near Cappoquin.
---
There are beautiful beaches at Ardmore and Clonea.There is a wave cut platform close to Ardmore.The Munsterian Glaciation commenced approximately 175,000 years ago.Ice covered most of Ireland including Co.Waterford for 20,000 years.Local glaciers from the Knockmealdowns,Comeraghs and Monavullaghs were also active depositing boulder clay on the lowlands.Glaciers from the Knockmealdowns deposited sandstone boulder clay on the limestone of the Blackwater Valley.The average depth is 3.5 metres.This boulder clay formed the basis of the Brown Earth soils of the lowlands.Bay Lough (Co.Tipperary) in the Knockmealdowns is a corrie lake. The Midlandian Glaciation lasted from 70,000 years ago to 10,000 years ago.It had little impact on Co.Waterford.However there were corrie glaciers in the Comeragh mountains.The finest example of a corrie lake in these islands is Coomshingaun in the Comeraghs (Mid-Waterford).The back cliff is 335 metres.The boulder clay cliffs at Ardmore and Whiting Bay are receding rapidly.At Whiting Bay the rate of retreat is in excess of one metre per annum.At Ardmore it is in excess of 0.5 metres per annum.The Cunnigar in Dungarvan Bay is a large sand-spit.
(Photograph of Beal Loch:Geraldine McGrath-Lismore.) ©