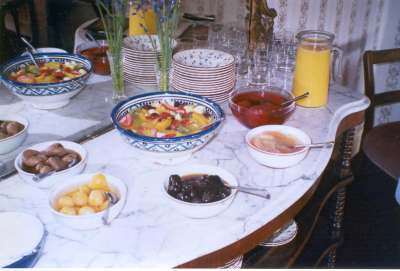 The healthy part of Breakfast!

Breakfast at Annestown House is not a mean meal unless you want it to be. Fresh and stewed fruits, yoghurt, cereals to begin. Kippers or the full Irish Breakfast or parts thereof to follow. The freshest, healthiest free-range eggs that you can imagine!

Finish off with our own rather special Brown Bread and maybe some good strong fresh coffee.

There is a good choice of restaurants in Tramore, about 5 miles away, and where you could easily eat before getting here if the timing is right.