More Power to you --:The name Power is so plentiful in the County Waterford that a portion of the county is known as Tir na Paorach- Power's Country, and there is scarcely a townland in our beautiful country that does not include one or more of that name within its boundries. Tramore is certainly no exception, and every Census, Directory, and indeed, tombstone testify to the fact that Powers surpass in numbers their nearest rivals-the Phelans-by at least three to one. The name Power has always been prominent in every fact of life in Tramore-civic, religions, and sporting. Despite their 'vow of poverty' as the name implies, many of the Power families were quite affluent, and this is manifested clearly in the donation of many beautiful stained glass windows to our beautiful church of the Holy Cross in Tramore.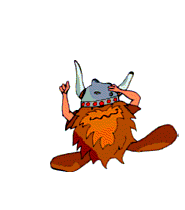 The centre light of a three light window in the South transept of the Church bears the colourful coat-of-arms of the Power family-this fine window being a memorial to a Mrs. Grace Power, who, according to her tombstone in the adjoining cemetery, was the "wife of John Power, one of the last of the Powers of Kilmeaden". Another member of the Power clan has the honour of being interred within our church of the Holy Cross. He was the Rev. Roger Power, one of our most popular parish priests, and was the brother of the equally popular, Bishop of the Diosese-Dr. John Power.

Title winning Football team of 1969, Ned power's victory in the Irish Pitch and Put Championship, Shane powers capture of a National Juvenile Boxing and that brilliant Irish golfing Champion-Eddie Power-who still continues to make the name Power hit the sporting headlines. Another one of the clan-Eric Power- made history by being elected first Chairman of Tramore Town Commissioners-a position he held with dignity for a long number of years.Long before Tramore was to gain the measure of autonomy by the election of Commissioners in 1948, was ruled by the le Pohers of Donoyle (Dunhill).The Power branch at Kilmeaden had apparently taken on the mantel of lordship over the territory originally ruled by their kith and kin from Dunhill.
Written and researched by Kealan Morrissey and Adam Power and Ian Power. With thanks to Andy Taylor.