Lawn laying can be divided into two types. The first of these is: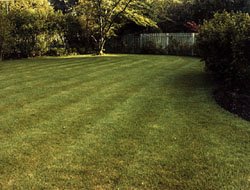 Grass Seeding:

Euroscape will lay out your lawn commencing with the cultivation, levelling the ground to its natural contours in preparation for sowing grass seed mixtures. This will eventually result in the type of grass you desire.

Lawn resurfacing and layout

The second method is:

Instant Lawns or Turfing:

The same preparation is used as mentioned above. Lawn Turf is supplied by a specialist turf farm and can be laid in your garden to create an "instant lawn".