Wall Construction
Stone can be used in various ways to enhance your garden layout.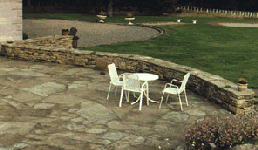 Types of materials used include:
Natural stone
Brick
Precast concrete
Natural stone wall
Walling includes:
Natural stone walls; dry or built with mortar mix.
Brick construction using the various bond types.
Precast concrete is constructed using the same method as specified for Brick construction.