Showery and a bit windy. Went to a number of locations.
This Greater Stitchwort grows mostly on vertical banks around here. In a week or two it will make huge areas of hedgerow look white.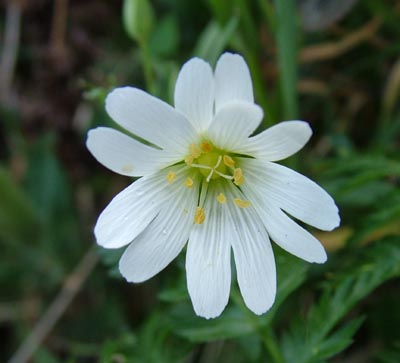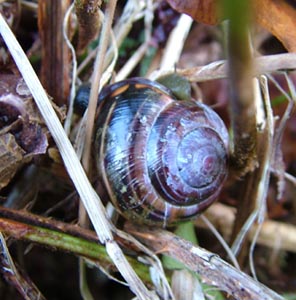 This snail was moving slowly over the Bramble and Ivy. Not very pleasant underfoot, I'd say.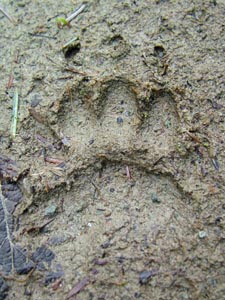 I've been looking for places to photograph Badgers. This part of the forestry looks promising. Notice the gap between the tips of the toes and the claw marks.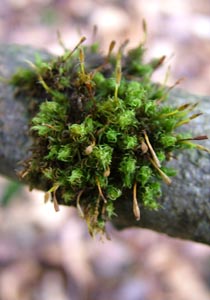 This moss appears to grow mostly on trees around here. It now has spore capsules.