Original Hedgerow. Gale-force winds and horizontal rain. Managed a brief visit while there was still usable light. I also spotted some Giant Hogweed making an appearance on a verge near the river, so you can expect to see that, soon.
Everywhere I look there is something to see. This is the empty seed head of the Dandelion, after the seeds have all been blown away. It's about 8mm across.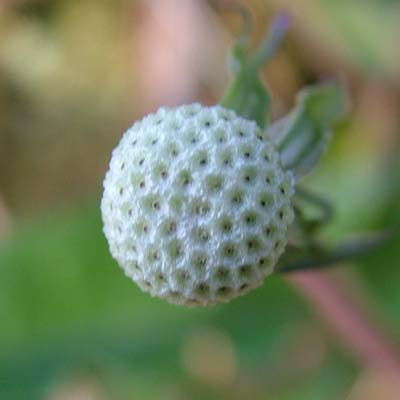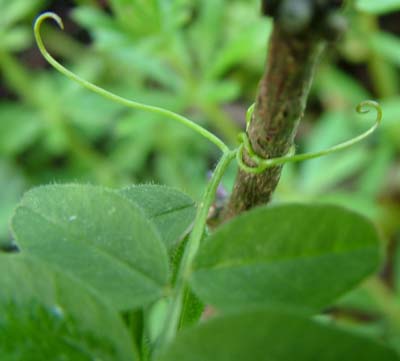 And here's a glimpse of the Bush Vetch making sure it will have some support over the coming months. It will be in flower from now until October at least.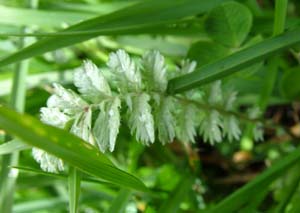 This is the first sighting this year of the Silverweed, one of the Potentillas. It won't flower for weeks, yet.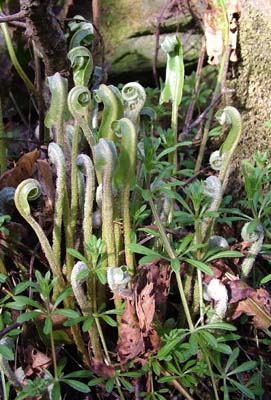 The Hart's-tongue fern is uncurling nicely, now. Those curls look quite photogenic......
And this is today's "insect's view". The Cow Parsley looks almost like a tree from this perspective, with Brambles and other stems reaching up to the sky. Quite exciting, really.