Two locations - the first image is from near the river Finn, the rest are from near the river Deele.
At first I thought this was more Blackthorn, but then I saw the leaves. So until I see some fruit, I'll call it Prunus spp. (And I might still call it that after I've seen the fruit!). In a mixed hedge with Hawthorn (and some of that is in bud, now).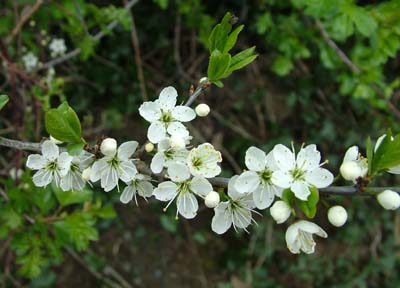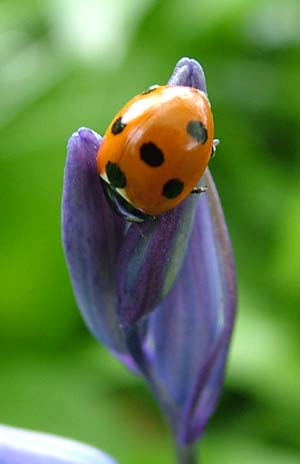 This is a rather pleasant juxtaposition of colours. The seven-spot ladybird on a Bluebell.
Two images of molluscs eating Wild Garlic (Ramsons). Either they're gourmets, or are pre-marinading themselves.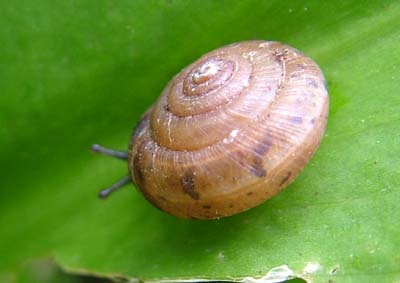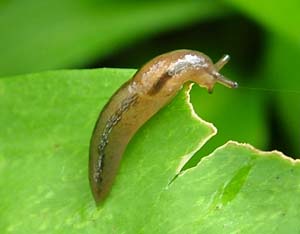 Two more early glimpses. Pignut on the left and Creeping Buttercup on the right.