Original hedgerow. Fairly bright sun, but cold wind. Three Speckled Wood seen.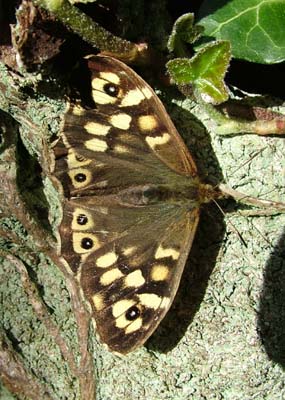 This is the female Speckled Wood. There was one tiny patch of sun and the butterfly was taking full advantage.
This is one of the Blue-bottles or blowflies. A Calliphora, perhaps vomitoria.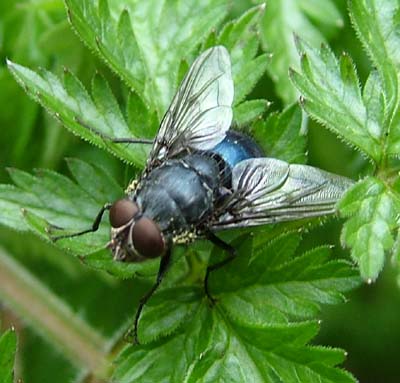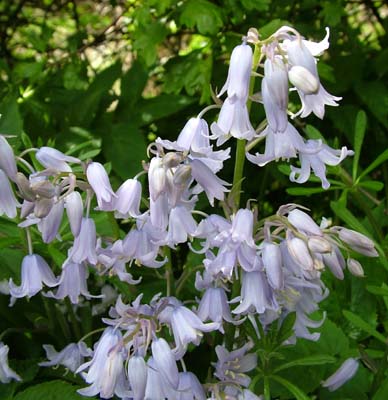 I spotted this pale bluebell covering a verge. Perhaps the Spanish Bluebell (an escape) or the hybrid between that and the common Bluebell of the woods.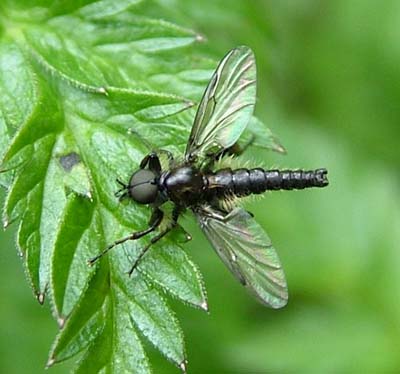 This is a St. Mark's Fly, so-called because it appears around St. Mark's day - April 25th. A male, about 8 mm long.
Bibio ferruginatus.
Two sets of buds, now. On the left, the Elder: On the right, the Hawthorn.