The approach to the forestry, again, today.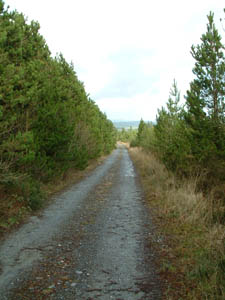 First of all, the view North. The new plantation is all to the right. The trees on the left (mixed conifers and willows) are a boundary marker. A stream runs alongside. The Spruce plantation to the right is very boggy, with lots of mosses and lichens.
This moss is very common in this area. The capsules are quite distinctive. The very fine leaves often have a blue/green sheen. Polytrichum, perhaps formosum.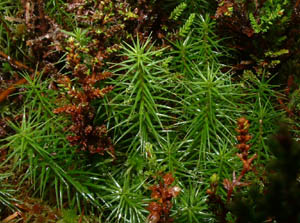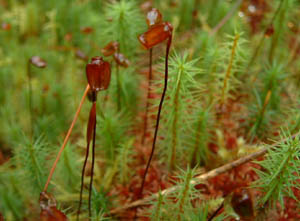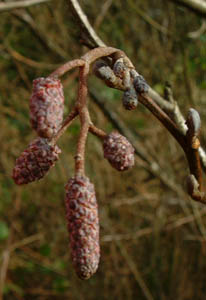 The Alder catkins are nicely pink at the moment.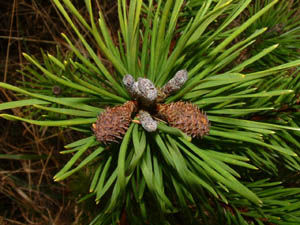 These are flowers of the Scots Pine. Female flowers, I think.