Dull, today, but very mild. Original hedgerow. At first I thought I was in for a lean day, then....
A little bunch of Dog Violets appeared at the top of a ditch. When applied to plants, 'dog' means rough or unnattractive. Although unscented, this flower is anything but ugly.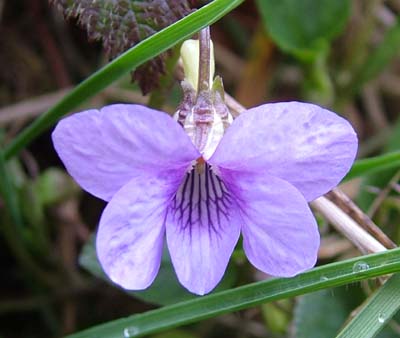 These are the early sporing shoots of the Field Horse-Tail. They'll be replaced by green shoots later.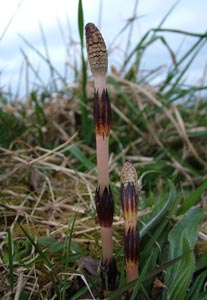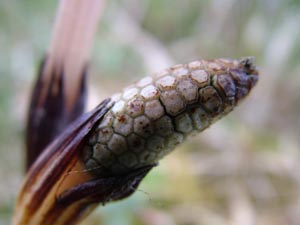 Two fungi for a bit of variety. Both brown gilled. The one on the left appears to be one of the Ink-Caps. The right hand specimen - growing on buried wood - was about 5 cm across. (White spored)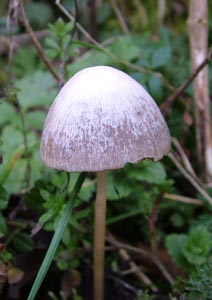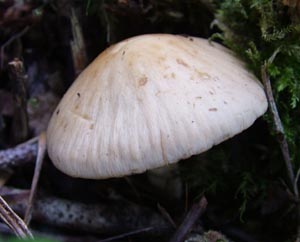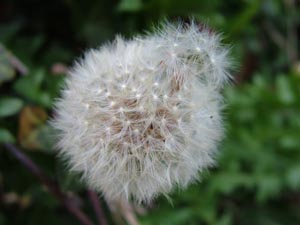 This is my first Dandelion seed-head. The cluster at the top right are just about to fly.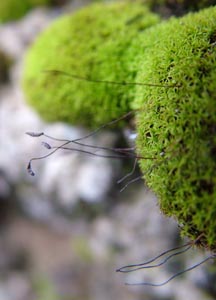 This very compact moss grows on walls and bridges. The spore capsules are all but invisible to the naked eye. The specimen shown is about 2 cm tall.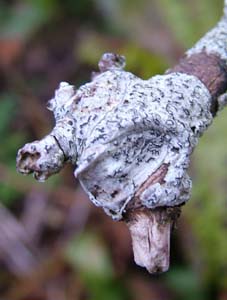 And my day wouldn't be complete without a lichen. This one growing on the tip of a Hawthorn branch looks like one of the script lichens.