Deforested Heath (and hedgerows en-route).
Cloudy with bright intervals. One Small Copper.
June has arrived. It was my most productive month last year, and it's off to a colourful start.
The Foxglove (left) has been in bud for over a week, now and burst open this morning. It didn't take the flies and bees long to find it. Ditto for the Fuchsia (right).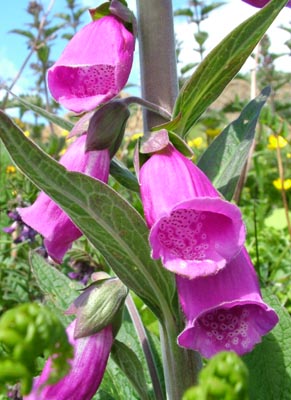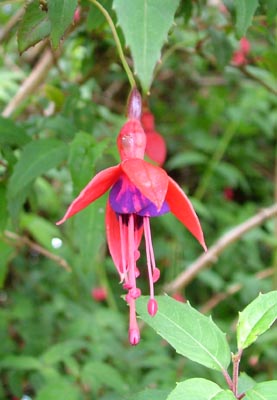 The Broad-leaved Pondweed has started to push its flower spikes above the surface of the water.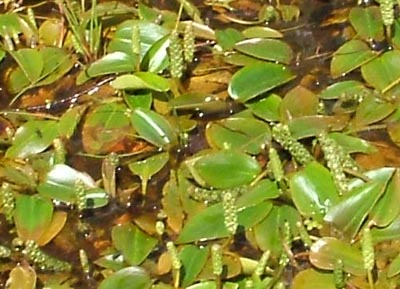 This appears to be a pair of Melanostoma scalare hoverflies. Male on the left and female on the right.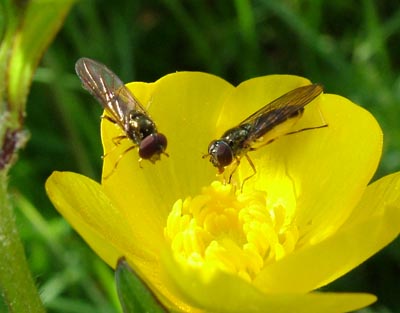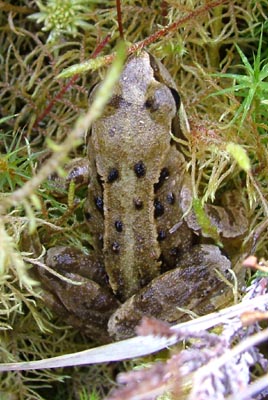 This tiny (3 cm. as shown) frog was pushing through the moss and heaths. It is very well camouflaged.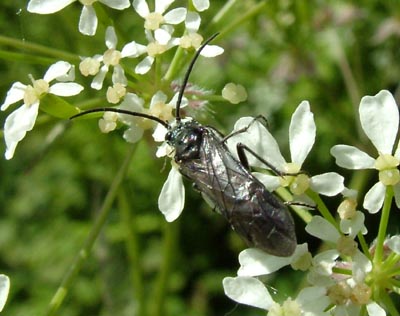 I think this is a Sawfly. It was running all over the flowers of the Cow Parsley at high speed, probably feeding on some tiny insect I can't see.