An arable field that has been purchased for development, but has been untouched for two or three years.
Cloudy with bright intervals.
The field contained many expected species, from Creeping Buttercup, Daisy, grasses, Germander Speedwell, Bush Vetch through to Colt's foot and Thyme-leaved Speedwell. The following pictures were taken in or around the field.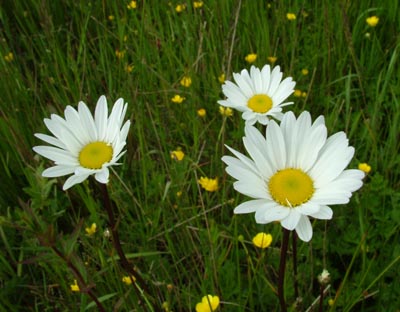 First, the Ox-Eye Daisy. I've seen a few of these popping up on road-side verges, recently, but it isn't always safe to stop.
Two Willowherbs caught my eye. The buds of the Rose-bay on the left and a just-opening flower of (I think) American Willowherb.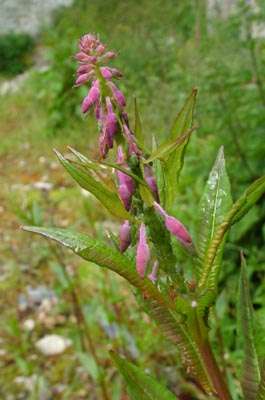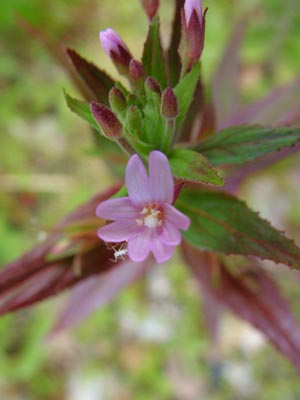 A couple of pictures from the edge of the field: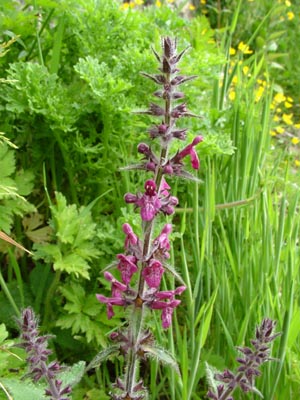 This is the Hedge Woundwort - a striking tall member of the dead-nettle family. The specimen shown is about 50 cm. tall.
Two shots of the Common Figwort - a plant with a completely disgusting smell in all parts.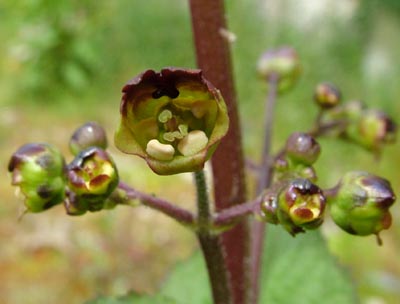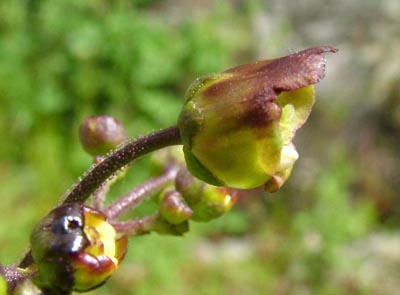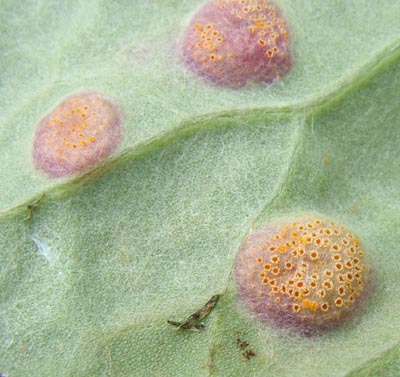 I spotted these rust infestations on the Colt's-foot leaves from the top. On turning the leaves over, these beautiful fungi were revealed.
Puccinia poarum.
And now an interesting pair of images: Speedwells usually have 4 petals. Yesterday I took a picture of Thyme-leaved Speedwell with 7 petals. I've shown it next to a reference picture of a 'normal' specimen to show the difference.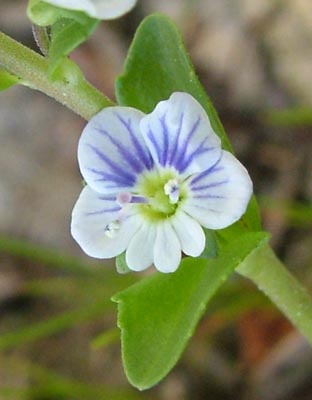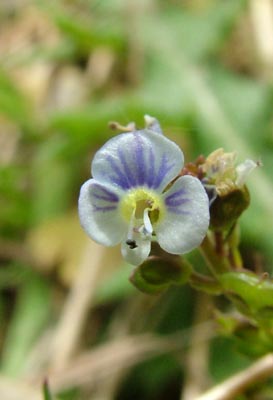 One thing that I find really surprising is that the blue ray-pattern is preserved properly across the 4 top petals.
Flowers about 4mm. across in each case.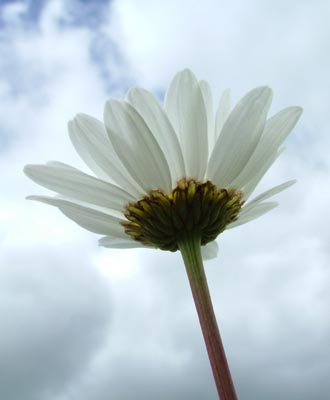 Here's another in my occasional series of Bug's-eye views of plants. This is the Ox-eye daisy.