Quick trip to Drumboe Woods again.

Dull with some heavy rain. Two Green-veined whites seen. 1 male, 1 female.
Two images of another, larger (c. 12mm long ) Bibio. Male on the left, female on the right. These fly with their long rear legs dangling downwards. Bibio hortulanus.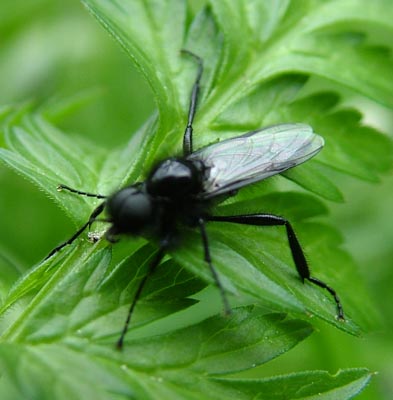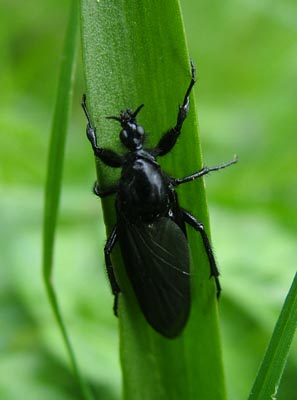 The flowers of the Broom are fully open, now. Quite spectacular.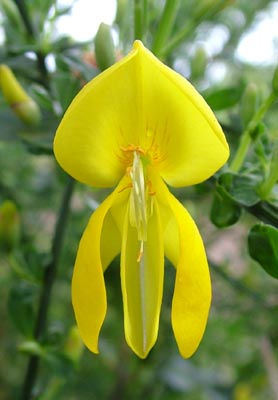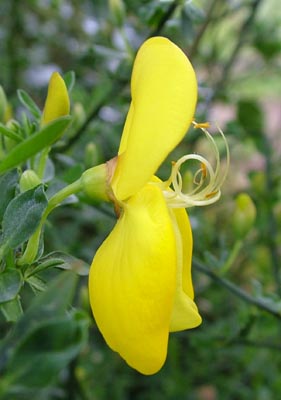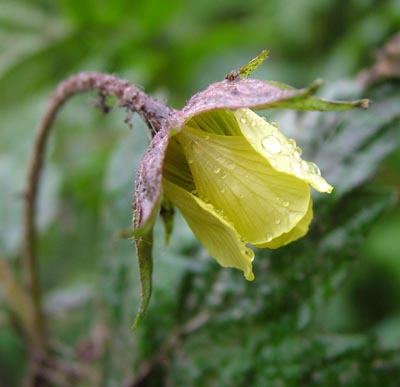 This Geum was flowering down by the riverside. It looks like the hybrid between Water Avens and Herb Bennet. Flower about 15 mm across.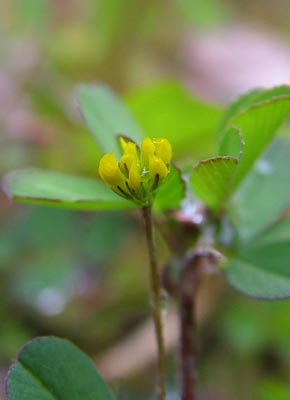 The flower-heads of the Lesser Trefoil are very small - about 6mm across. This is the first I've seen this year.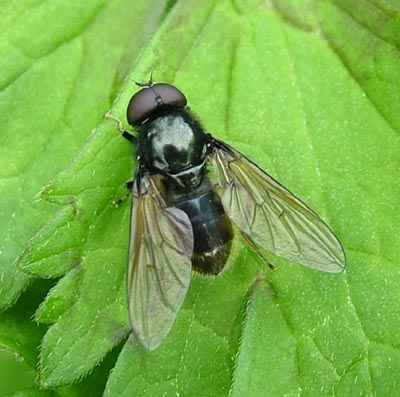 Another classic Hoverfly. This Cheilosia variabilis was basking - in the absence of sun - on a Creeping Buttercup leaf. 15 mm long.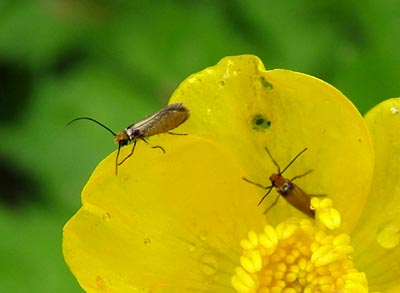 And here's a better picture of the golden-winged flies. Someone must know what these are. They appear to inhabit many flowers, grasses and sedges, so I presume they're rather common. Around 6 mm long.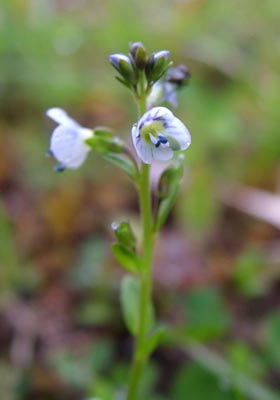 And lastly for the moment, opened flowers of the Thyme-leaved Speedwell. The flower is about 4 mm across.