One left over from yesterday, plus a flurry of late activity from the original Hedgerow.

I see (and hear!) that the Starling's first brood is out and about. The chicks follow and bother the parents to distraction. It's always interesting when it comes to the point when the parents want to lose the chicks. I suppose they must manage eventually.

NEW! Prints of some images are now available. Click here for details.
I needed some help with identification for this. It looks like Blinks - a plant I'd never seen before. Specimen is about 10 cm across.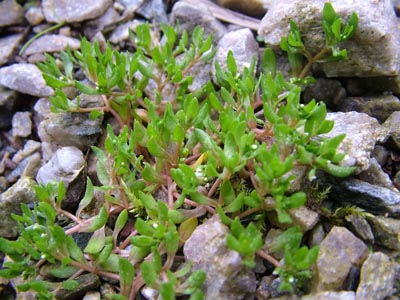 The Nettle is host to many species. I'm never quite sure if it's for protection or special nutrition. Probably a combination of both. The caterpillar on the left is certainly a larger version of the one I showed on May 3rd.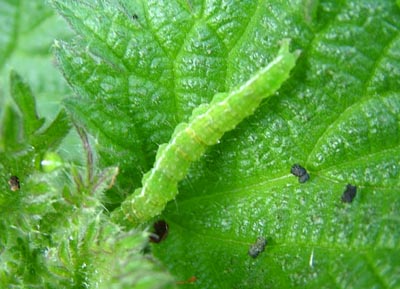 Long legs, very long proboscis. I think this is Rhingia campestris, a Hoverfly. About 15 mm long.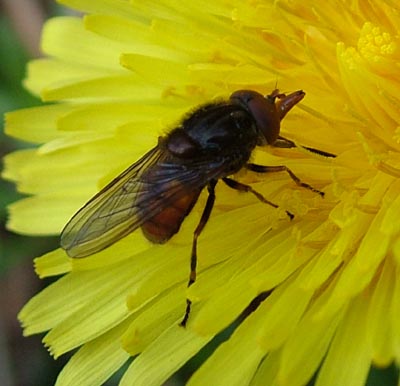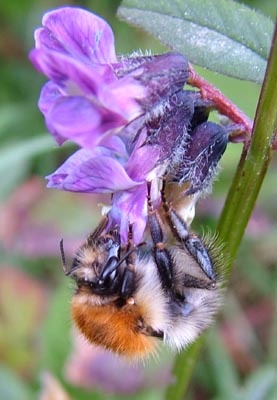 This Common Carder Bee - one of the Bumblebees - was busy on the Bush Vetch; a plant that is very prominent this year.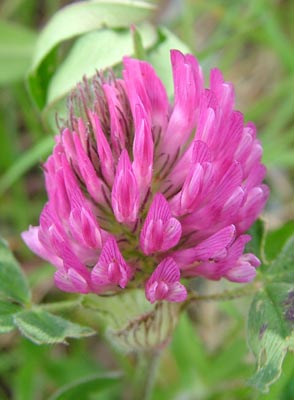 This Red Clover surprised me. It usually appears after the White, and I've seen none of that, yet. Lovely colour.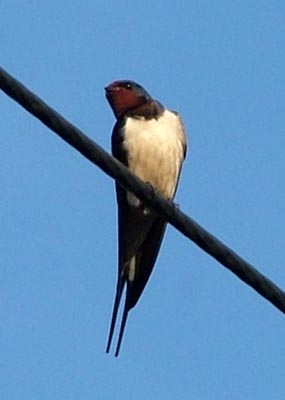 The Swallow was sitting on the phone wire watching and calling to a number of others that were flying around it.
I've been watching this Smooth Sow-Thistle for a few days, but needed to catch the light properly.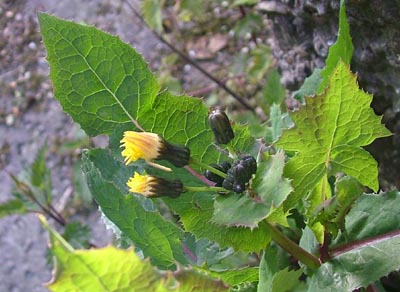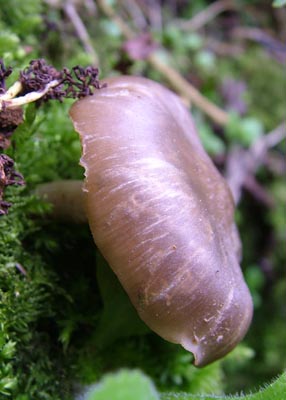 This mushroom was growing side-ways from a vertical bank. The spores are very interesting - pink and very angular. It's an Entoloma, possibly clypeatum.