Coniferous plantation. Most pictures were taken on the green strip in the centre of the track. Bright, but overcast.

Numerous Orange-Tips, male and female.
Yesterday I showed the egg of the Orange-Tip butterfly on the Cuckoo Flower. Today I spotted these pale green eggs of the Green-Veined White on the same species. Meanwhile, I spotted this female Orange-Tip resting under the same flower.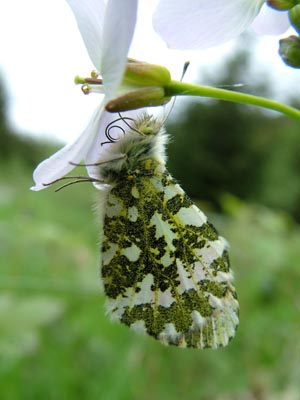 I've been asked how I can get so close to some insects. The basic answer is that sometimes I don't, as this Bumble Bee demonstrated when I got too intrusive.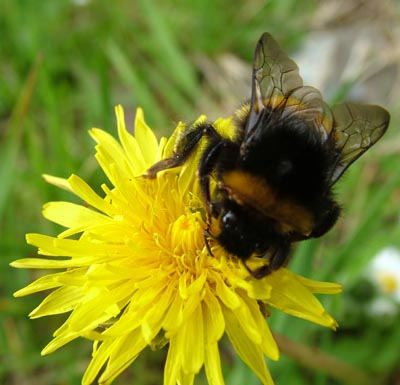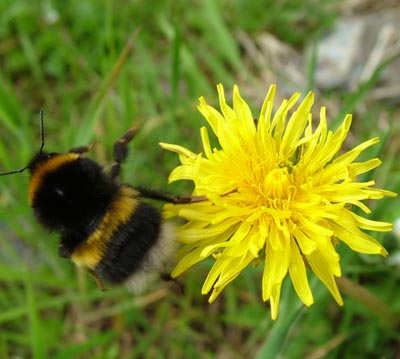 On the other hand, this Cockchafer beetle was so slow that it couldn't do much about it.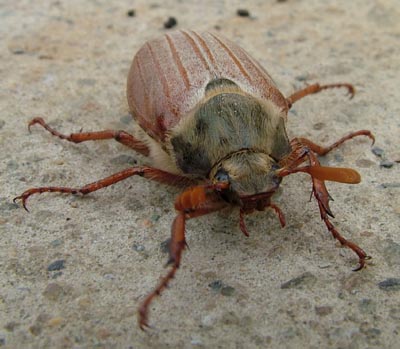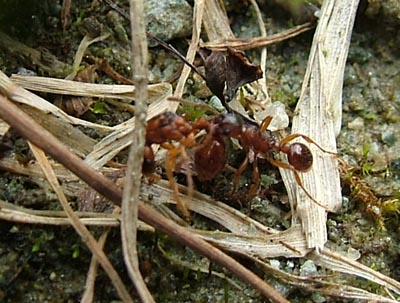 When I was down taking the picture of the Green-Veined White eggs, I spotted this ant returning to the nest with another dead ant in its jaws. They seem subtly different, so perhaps these are the spoils of war.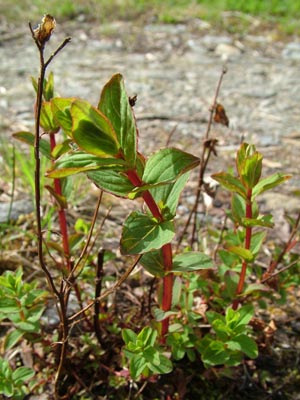 Here's a pleasant sight. The Square-stalked St. John's Wort. It's one of 4 or 5 St. John's Worts on the patch. The Tutsan and Slender St. John's Wort are showing well, too.