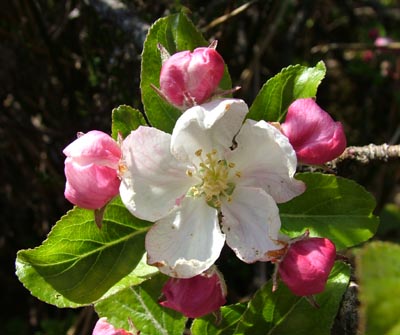 Up in this area, I expect to find Willows, conifers and the occasional Alder.
This appears to be an Apple tree, and has clearly been there for many years - the tree is well established (about 2.5 metres tall).
So possibly bird-sown or maybe a discarded apple-core.
Central flower around 3.5 cm across.