I'm thinking of calling today's page the Yellow Page. Mixed areas, mostly hedgerows to the south of town.
Warm and sunny.
Two Sow-Thistle images to start. I'd thought of showing the Spiny Sow-thistle and the Smooth Sow-thistle side by side for comparison. On investigation, the 'smooth' one has rounded ears around the stem, so that makes it the Spiny Sow-Thistle in its smoother version. Confused? Just wait for the rest of the yellow daisies. Flowers about 2 cm across in each case.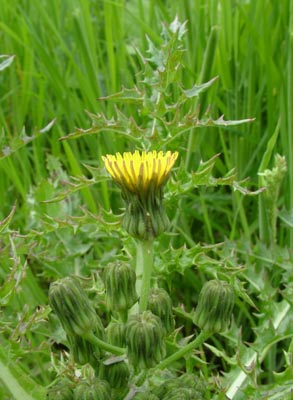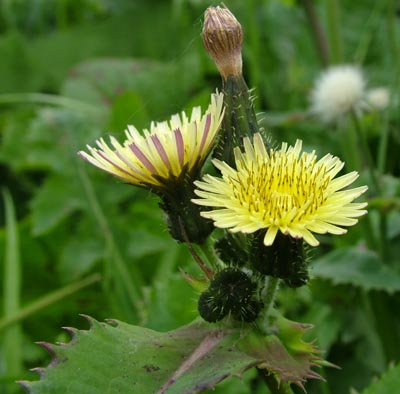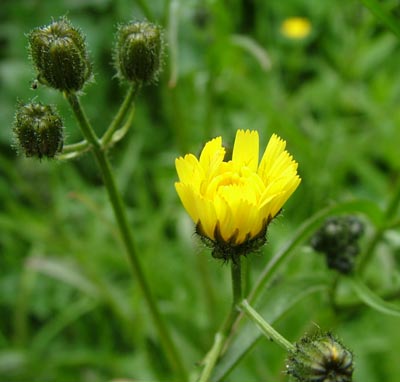 And here's another yellow daisy - the Smooth Hawksbeard.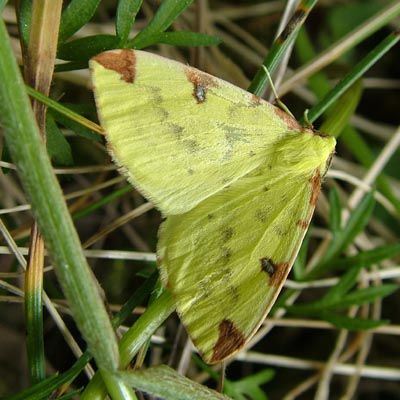 This is the Brimstone Moth. Now if it was the Brimstone Butterfly, I'd be a little more excited, but very beautiful all the same.
This tiny (8mm) Sphaerophoria hoverfly was just perched on the edge of the Meadow Buttercup flower.