I went up to the heath area just to the north of the hedgerow, today. There are plenty of ditches to add variety.
Hot and sunny. Rain at the end of the day. Countless Orange Tips and Green-veined Whites.
Two shots of the Large Red Damselfly. Male on the left and female on the right. I watched these take many insects in flight. They landed briefly on the nearest branch to eat their prey and then immediately started hunting again. I also saw a mated pair flying in tandem along the edge of the ditch.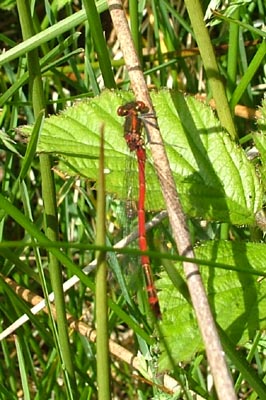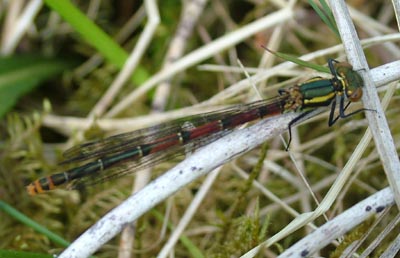 These two water-lovers were growing side by side on the muddy area that held the Ivy-leaved Crowfoot I showed a few weeks ago. Brooklime - another Speedwell - on the left, and Watercress on the right.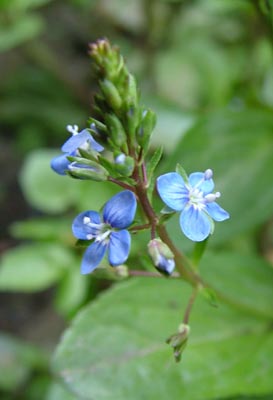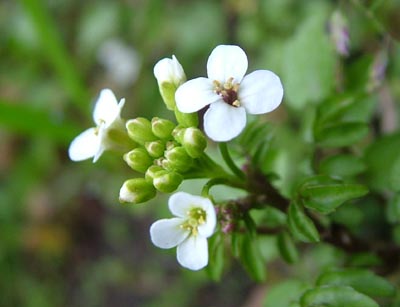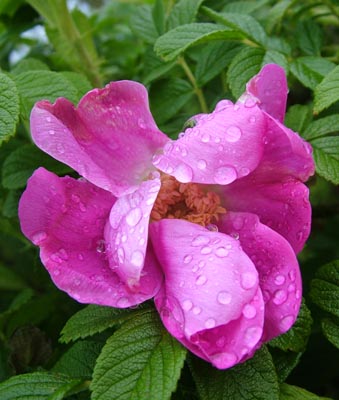 It rained at about 7 pm, tonight - the first rain in about 4 weeks. This is one of the naturalised roses - Rosa Rugosum, I think.
One more insect close-up. The hoverfly Rhingia campestris on the ubiquitous Cuckoo Flower. You can clearly see the tongue probing for nectar.