The following sequence shows how a little (1cm) spider can overcome a Crane fly many times its own size.
The Crane Fly was caught in the web, but it could easily kick the spider away with its long legs. The spider (lower left) tried to catch the end of one of the legs and attach a loop of web to it.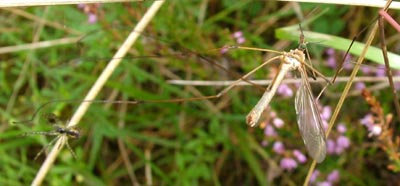 This loop of web was then used to tie two of the legs together (top left).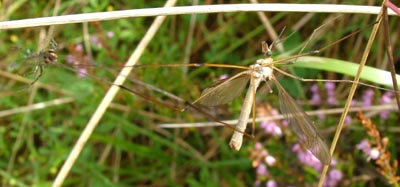 After that, the spider fastened those legs to the horizontal stalk of grass (top left), and ran along those legs to reach the Crane-Fly's body.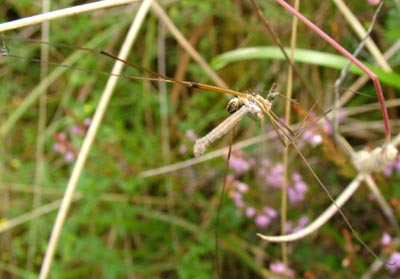 Mission accomplished.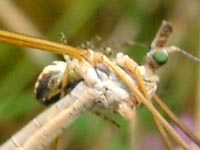 The whole process took about 1 minute.