High heath.
Bright periods with sudden heavy rain showers.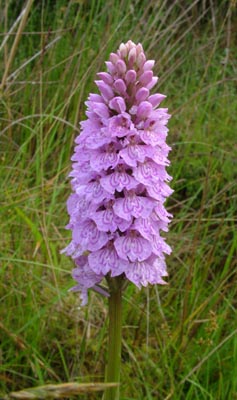 Another orchid sample. This one has very tall spikes but a very small tooth on the lower lip, so maybe a Common/Heath Spotted orchid cross. Spike as seen 15 cm tall (but more to go).
The Slender St. John's Wort continues to entertain me. Not only do I love the flower, but the whole plant habit is attractive. Flowers approx. 12 mm across.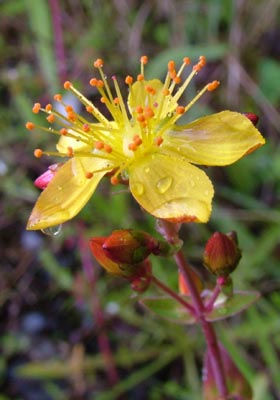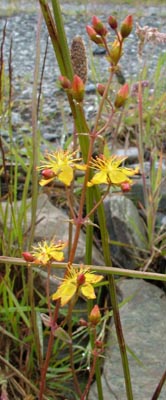 This is about as 'normal' a Bramble flower as I have seen.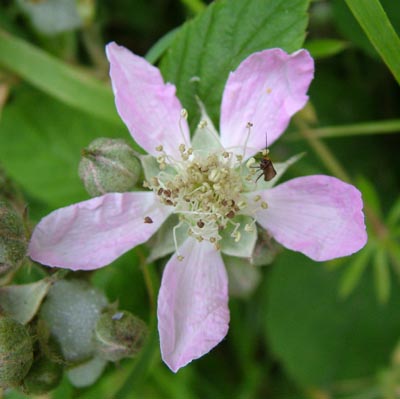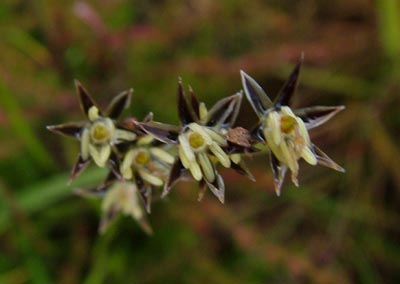 These are the exotic-looking flowers of the Heath Rush. Flowers about 4/5mm across.