An access path through coniferous plantation.
Dull, with persistent drizzle.
This Blackening Waxcap appeared in precisely the same location as last year. About 2 cm.across the cap.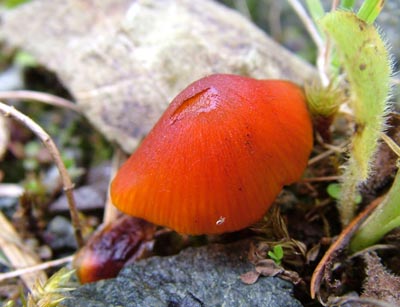 This is a rather pretty little mushroom - Coprinus plicatilis. Cap about 15 mm across.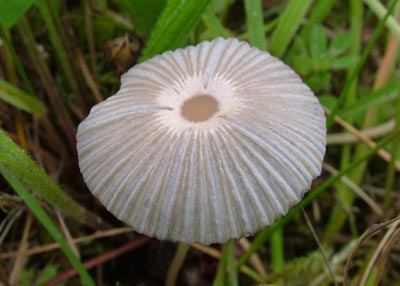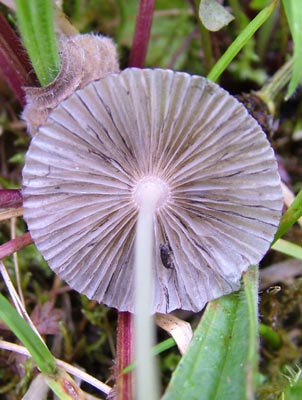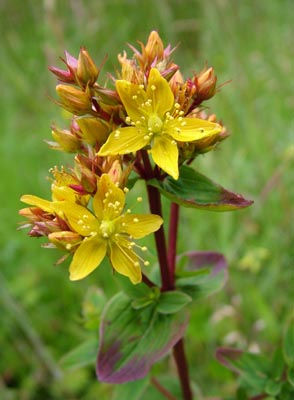 The Square-stalked St. John's Wort always appears to photograph better on a dull day. Flowers about 12mm across.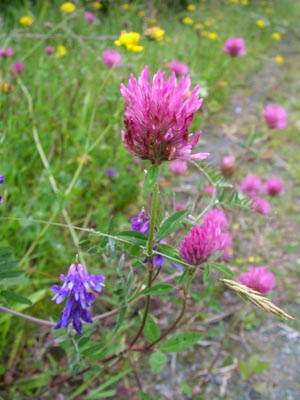 The edge of the path is full of colour, now. Here we have Red Clover and Tufted Vetch, with Greater Bird's-foot Trefoil in the background.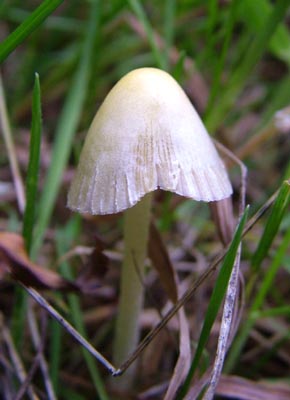 Here's a little Bolbitius vitellinus left over from yesterday. Cap is about 15 mm tall. Spores rust brown, oval. Stem lemon yellow at the top.