Drumboe Woods, plus a verge on the return journey.
Bright, with occasional weak sunshine.
News! I've added an RSS feed here:

, so you can now keep track of interesting changes to the website as they happen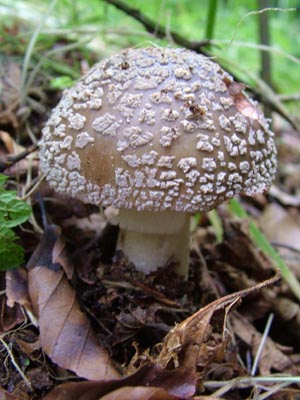 Here's a much better picture of The Blusher - Amanita rubescens. Cap about 10 cm. across.
Two shots from the Angelica. A Solitary Bee (about 1 cm. long) on the left, and a Common Wasp on the right.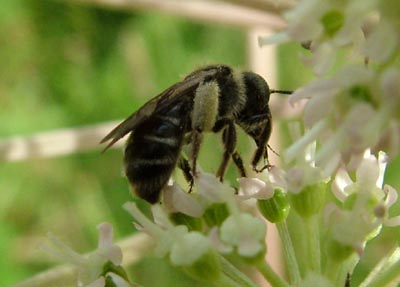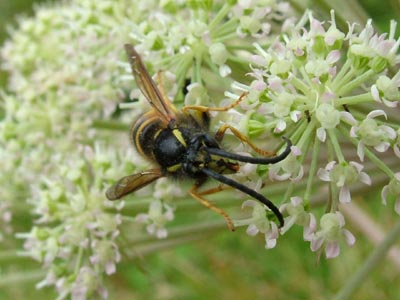 The Earthball is now much larger - about 6cm. across. The white material on the right is the very early sign of another fungus - perhaps the mycelium.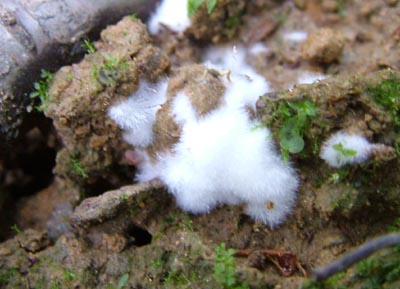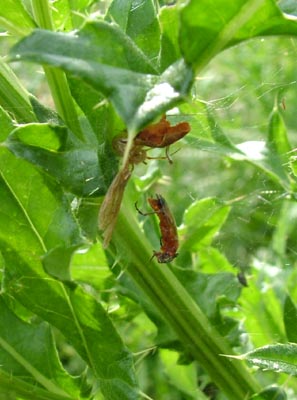 This spider is quite successful. It has the corpses of several Soldier Beetles tied up around the nest.
Two shots of a bright yellow Bolete. About 10cm across. Maybe Suillus grevillei.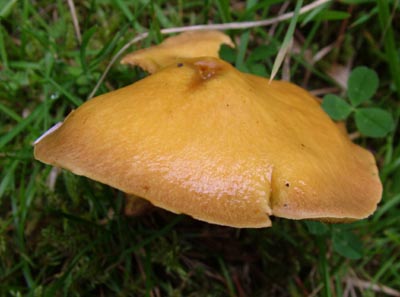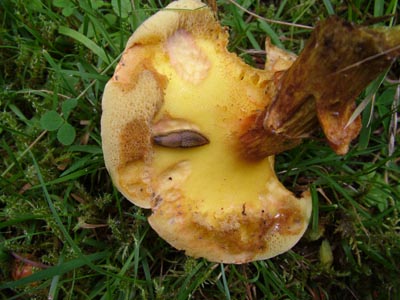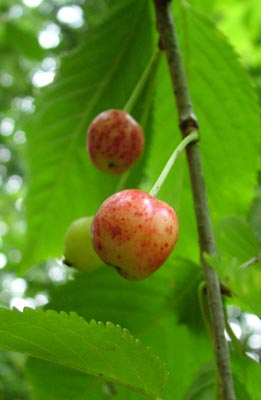 The Wild Cherries are now ripening. Birds appear to be eating them already.
This very large mushroom - Lyophyllum decastes - covered areas of the grass verge. Spore print is white. About 15 cm. across.