At first I thought this little group of Mycena pura was some kind of mushroom with hairs.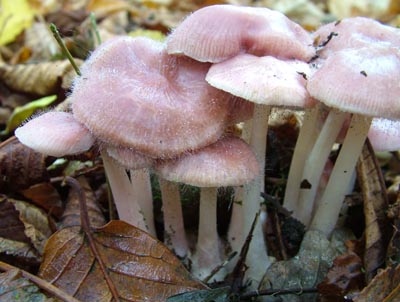 On closer inspection, I saw that the 'hairs' were actually another tiny fungus - Spinellus fusiger - parasitic on the Mycena.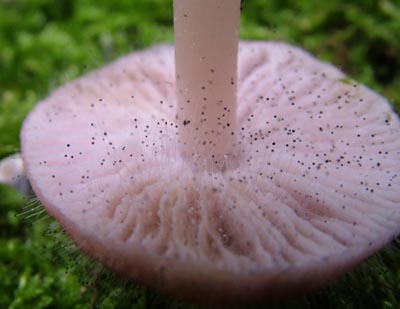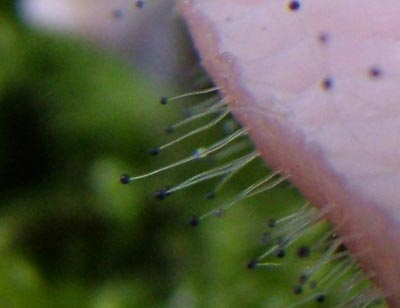 The right hand image shows the tiny parasitic fungi. They're about 3mm. long.