More from the trip to Necarne Castle.
Dull, but dry.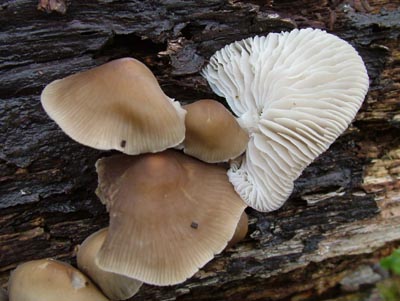 This is Mycena galericulata, on an old log. At 4 cm. across, these are amongst the largest Mycenas we have.
This is a large (15 cm diameter) Tricholoma. Under Oak.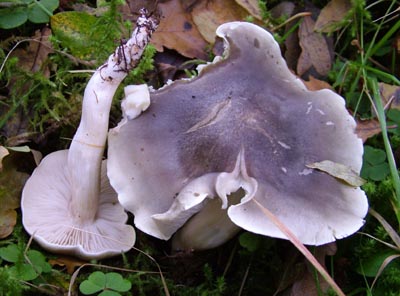 Two shots of what appears to be a large lepista, growing under Pine. The fungus was holding together a mass of Pine needles. Very sweet smelling, with a cream spore print. Specimen shown is about 14 cm. across.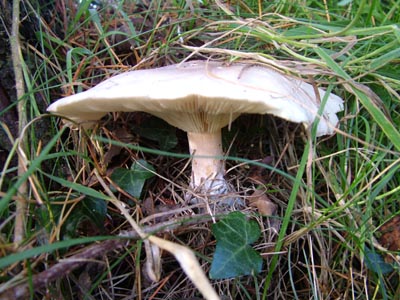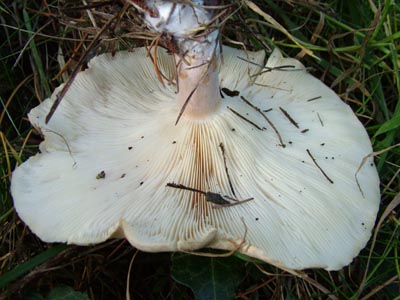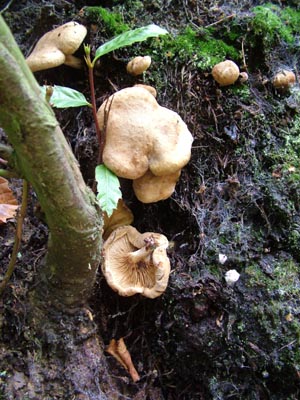 Paxillus involutus - the Brown Roll Rim - is usually found under Birch, but this was on an enormous Sweet Chestnut. I'm told that Paxillus can grow on very soft, rotting wood, so I'll stick with it.
This is how Mycena pura looks when not being parasitised by another fungus. Very attractive colour.