This is the first larva of the Orange Tip butterfly for this year. It's from the same specimen of Cuckoo flower that carried the egg on 9th May, so it's 21 days from egg to exploration.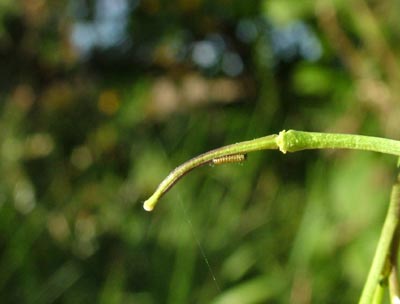 The pictures might not be the best, but they're not bad considering the caterpillar is only 2 mm. long.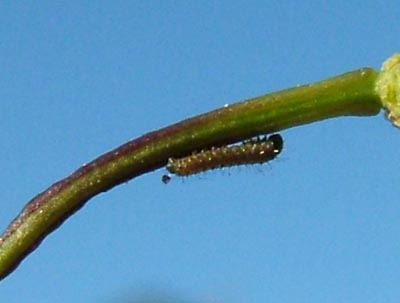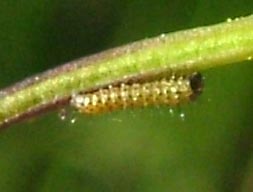 Same date of emergence as last year, give or take a day.