Keane of Kilnamona

Cornelius Keane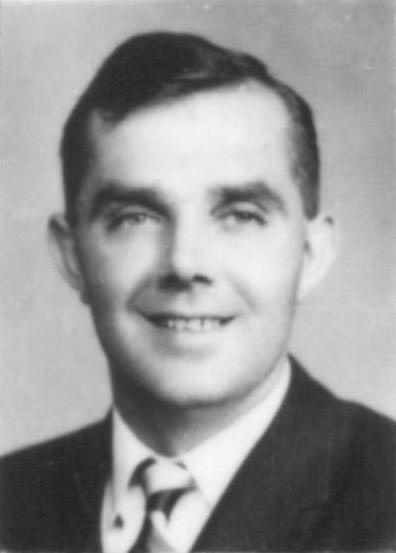 The third son of Pat and Bridget (nee O'Dea) Keane (see Pat Keane), Cornelius* (Connie) John was born on 2 March 1931. Being somewhat strong willed, Connie was determined to quit secondary school at an early stage, and was subsequently apprenticed as a carpenter. Upon completion of his training, he joined with another local tradesman, Danny Kennedy, and they constructed a number of new houses in his native Kilnamona before emigrating to the U.S. in 1952 (the first emigrant from the family). He was employed in the U.S. in his cousin's, Bill (junior) Hegarty, construction company. Drafted into the U.S. army in 1954 (as was the norm at the time) he was deployed to Germany for two years and reached the rank of Private First Class (PFC) before demobilization in 1956.
-
-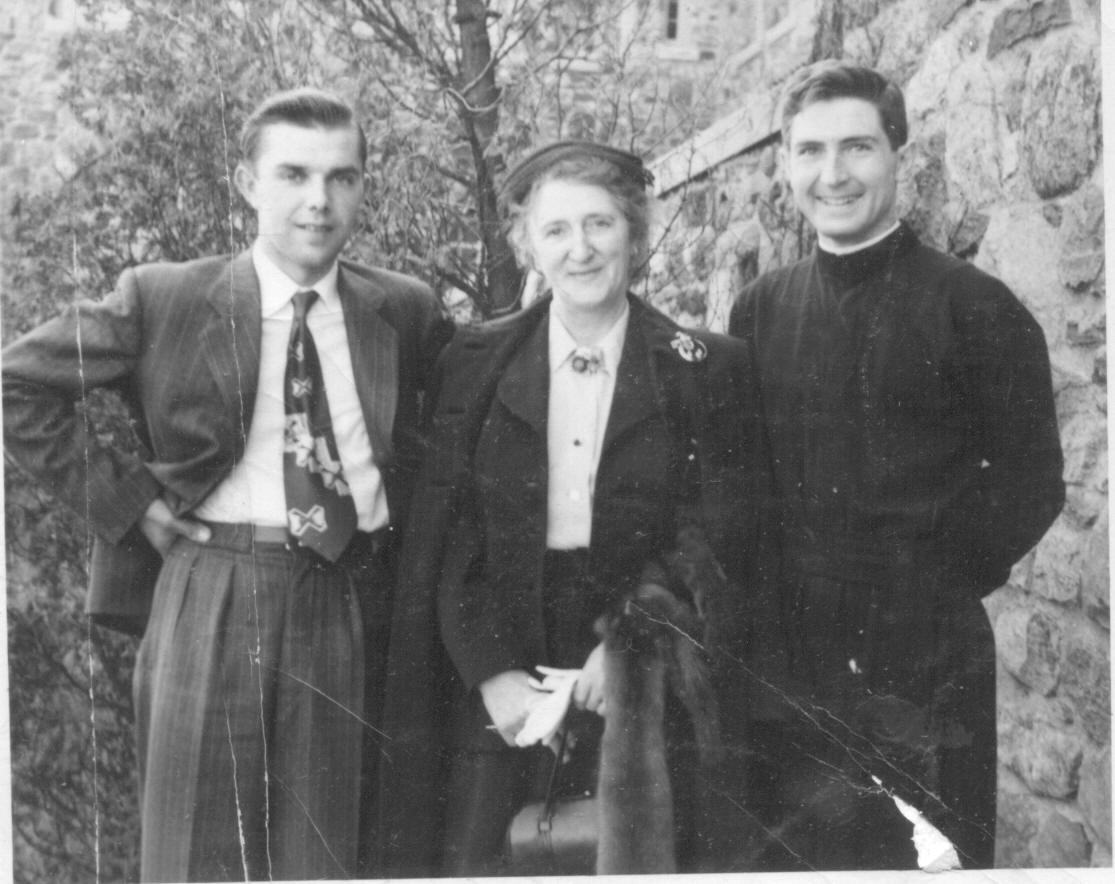 -
Above Left: Connie, Aunt Gretta and her son Fr Fred, 1958!
Right: photo over is of Connie, Pat (Páraic) and Matt (Mattie) taken at Pat's wedding in New Jersey in 1960.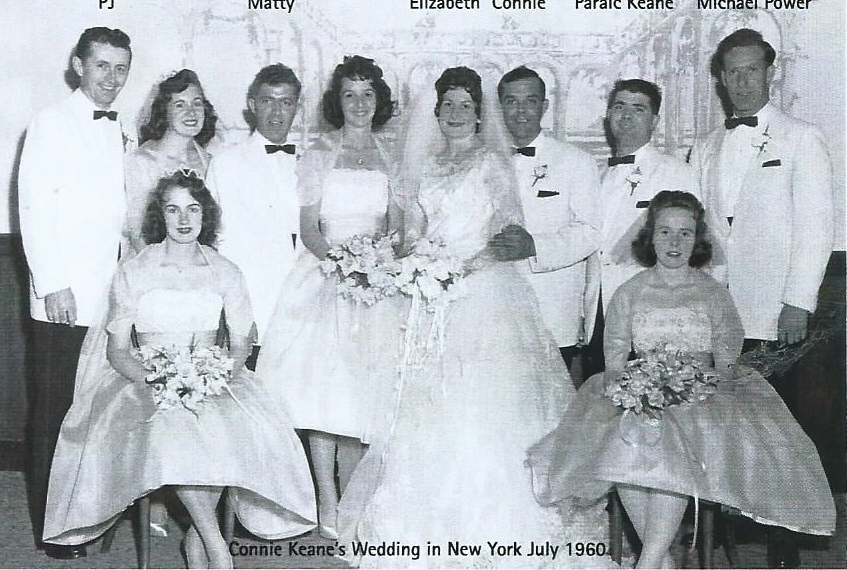 Apart from Bride and Groom, Elizabeth and Connie, Mattie and Paraic, on the back left is second cousin PJ Morgan and on extreme right back is Michael Power, twin brother to Amby Power (husband of Philomena Keane); also seated on the left is Sheila O'Donnell, from Donegal (fiancé, later married to Paraic Keane); other bridemaids are unknown, perhaps left of Elizabeth is her sister! (photo from Br Willie Morgan's publication, see here). All the 'Keanes' other than Connie returned to Ireland in the early to mid-1960s after a spell of a few years in the US.
A charming, independent and spontaneously generous personality, Connie married Elizabeth Kiernan, USA/Leitrim in 1959; they lived in New Jersey and they had 4 children. Working for his cousin Bill Hegarty, he met with a building site accident in 1967 which kept him out of work for much of the year. Following his last trip to Ireland in 1969, Connie died suddenly from coronary thrombosis on 7 November 1970 and is interred in New Jersey, USA (RIP).
Family: June Marie (1962, married to Clarence Zirange with two children), Kevin (1964), Robert (1966), Matthew (1969) and step brother Gerry Barca newspaper reporter and author.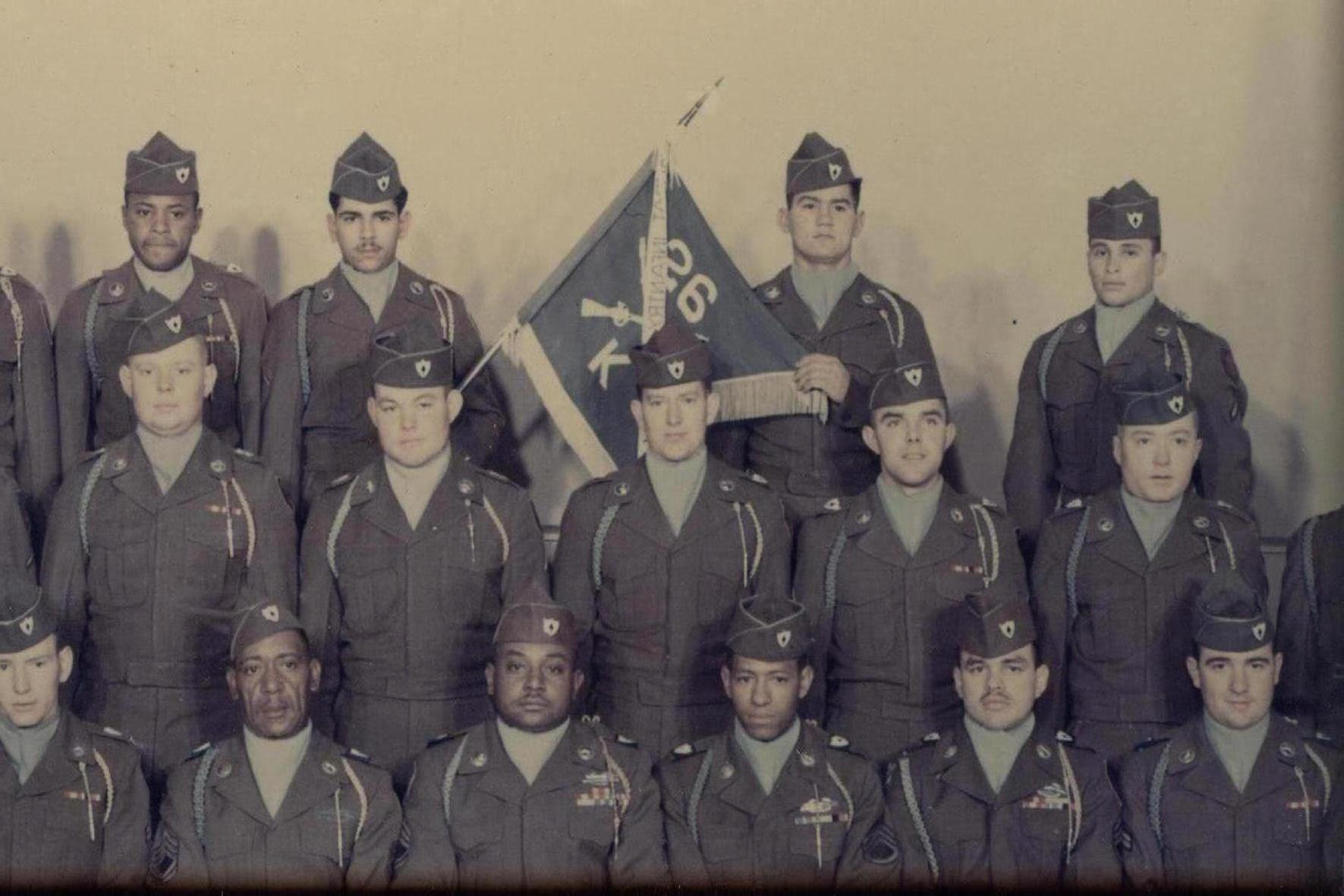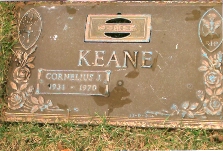 Left: U.S. Army Regiment to which Connie was attached in Germany (part of a larger panoramic photo), 1954-56. In this section PFC Connie Keane is fourth from the left, middle row (recognize the regiment?).
Right: Plaque marking Connie's grave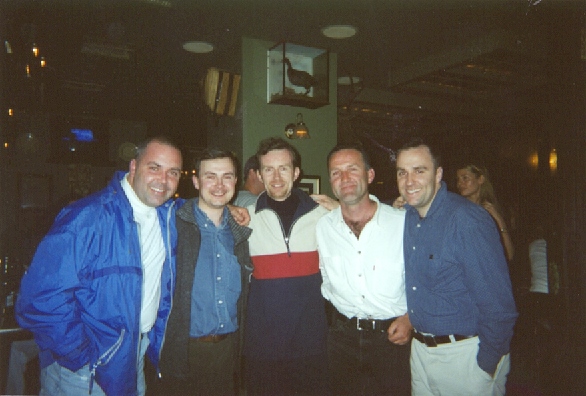 Cousins: Kevin (son of Connie RIP), Damian (Thomas), Declan (Willie RIP), Kieran (Philomena) and Robert (Connie RIP) at a gathering of the clan in Ney York, 1997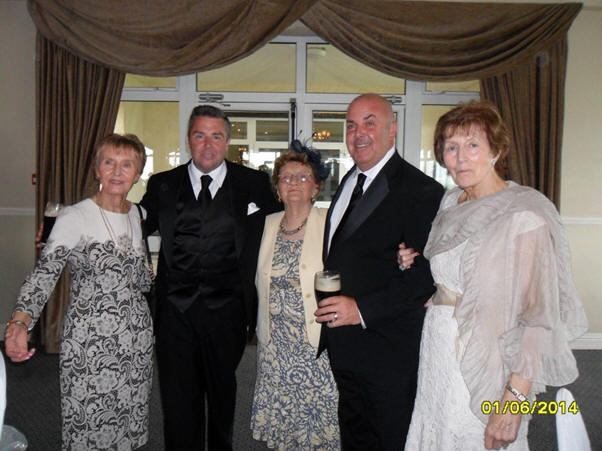 Photo taken at Elizabeth's wedding June 1 2014: From Left: Maureen (Thomas, uncle), Matthew, Philomena (Mena, aunt), Kevin and Nancy (spouse of Brendan, uncle)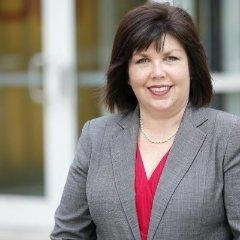 Connie's daughter (2014) June (Maria Keane) Zeringue
* Cornelius was a traditional O'Dea family name

Webpage reformatted March 3, 2014