This club was founded in 1993.
In the beginning there was only 2 underage teams. This has now grown to 2 adult teams, one minor team and 5 underage teams. The adult teams play in the LDMC league while the underage play in the Limerick County Schoolboys League.
There have been many underage and senior successes over the past few years with leagues and cups being won each year. For our adult team the highlight was winning the Henry Hurley Cup and league championship in our first year.
At schoolboy level a very bright future prospect is James Hayes who plays with our Under 14 team. James has already played for Ireland at this age group.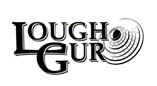 Knockainey Patrickwell AFC