Long before Jack Charlton, Sky Sports and Roy Keane, and unusual for 1960's rural Ireland the Lough Gur area of Holycross was an area very passionate about the sport of soccer.
Inspired partially by a number of returned immigrants, influenced undoubtedly by England's 1966 world cup success, a local team was formed and played a number of friendly (and not so friendly!) matches in the early and mid 1960's. History records no major success's for the club in those days but older members of the present club still recall with pride the successes on the social (drinking!) side.
In the early 1980's the club reached the Premier Division in an incredible nine seasons winning a host of honours on the way. Additional teams were also formed within the club during those years as well as numerous under age sides, and continue to this day. Club Colours are black and red vertical stripes, black shorts, and black socks with red trim. The club now has two pitches and a new club-house, thanks to support from the Reardon family of Reardons Pub, Holycross.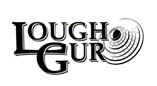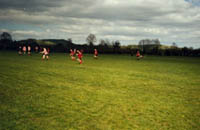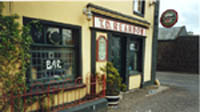 The soccer pitch and Reardon's Pub.