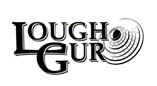 Here are 10 questions to see how much you have learned from our website.
1. Why does the shield of Lough Gur have holes in it?
2. How many acres of land does the Lough cover?
3. What bird can be found on the Lough at any time of year?
4. What are the "spectacles"?
5.What is the Irish word for Halloween? (Hint: Look at the page on Storytelling)
6. What was the name of the mother of Gearoid Iarla?
7. Where is the nearest rugby team to Lough Gur?
8. What colours do Hollycross Soccer team play in?
9. Which century was the "New" Church built in?
10.How many stones are there in Grange Stone Circle?
Why not email your answers to:
loughgurhis@eircom.net
Tell us which school you are from so we can email you back.