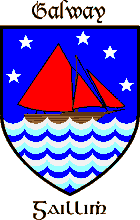 FIRST PHOTO SERIES
PAGE FIVE
The heart of Gaelic Ireland
---

The first of the Deane family arrives here in the reign of Henry VI, and provided Provosts, Mayors & Magistrates to Galway over the centuries. Another of the Tribes of Galway, the family are still well represented.
---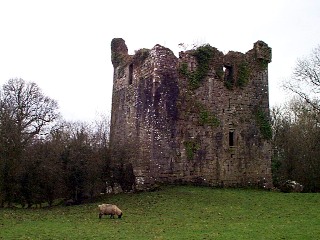 Aille Castle was a tower house of the McWilliam Roe Burkes of the 16th century, in territory ceded to the Daly family.
---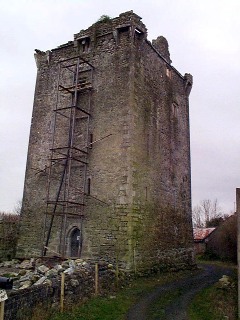 Caherkinmonwee Castle close to Craughwell was another 16th centuey tower house. Presently being restored.
---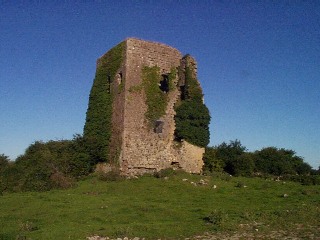 Cloonboo Castle was an early 15th century Burke tower house midway between Galway & Headford.
---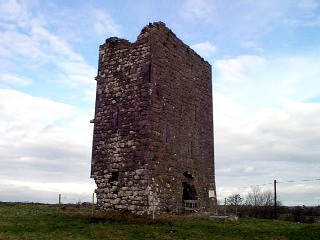 Deerpark Castle was another small 15th century Burke house associated with Loughrea.
---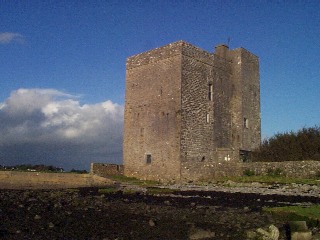 Oranmore Castle is another Clanricard tower house of the 15th century. The Blake family inhabited it until the 1850's, when it was abandoned. It was restored in 1947, and is still lived in.
---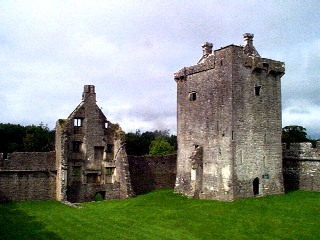 Pallas Castle was built by the deBurgo family in 1500. It fell to the Nugent family in the Cromwellian settlement, and they inhabited it up to the turn of the 20th century.
---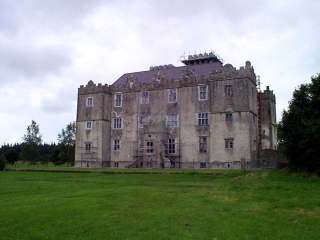 Portumna Castle became the principle residence of the Earls of Clanricard after its construction in 1618. Accidentally burned in 1829, it is presently being restored as a National Monument.
---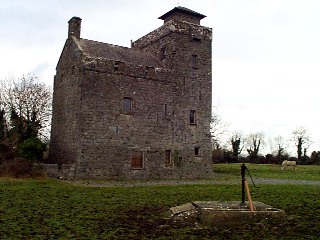 Rahealy Castle was built by the McHubert Burkes in the 16th century. Extended in the 18th century, it is still lived in.
---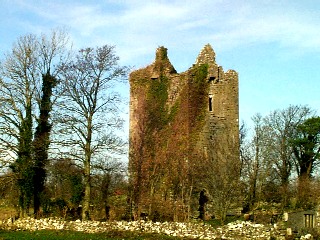 Raruddy Castle was a 15th century Clanricard tower house forming part of the barony of Loughrea.
---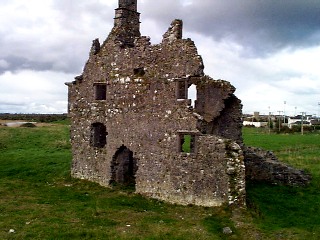 Terryland Castle was built by Clanricard in the 17th century on the banks of the river Corrib close to Galway town, to protect a river crossing here.
---
Send your comments, information and requests to me here:

All these photographs are copyright © Patrick Larkin, March 2000.

---