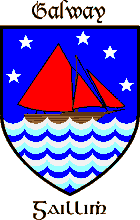 The heart of Gaelic Ireland
DRAWING SERIES
Page One
---
The Morris Family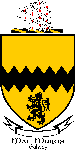 The Morris family have been involved in the affairs of Galway since 1485, and are one oof the Tribes of Galway by virtue of having supplied numerous Mayors & Sheriffs to the city. They had seats in Galway city and in Spiddal.
---
Aughalard Castle
Aughalard Castle on the Mayo border, as seen in 1835.
---
Aughnanure Castle
Aughnanure Castle at Oughterard, pictured in 1840.
---
Athenry Castle
Athenry Castle, known as Bermingham Court, pictured in 1792.
---
Blakes Castle
An early 19th century sketch of Blakes Castle in Galway town.
---
Annaghdown Castle
Annaghdown castle on the shores of Lough Corrib, as seen in 1850.
---
Dunamon Castle
Dunamon Castle by the river Suck on the Roscommon border, pictured in 1794.
---
Fiddaun Castle
A sketch of Fiddaun Castle, near the Clare border.
---
Hags Castle
Hags Castle on Lough Mask, believed to be the oldest pre-Norman castle in Ireland.
---
DerryhivenyCastle
Derryhiveny Castle in East Galway, as visualised intact.
---
Annaghkeen Castle
Annaghkeen Castle on the Lakeshore, sketched in 1850.
---
All these photographs are copyright © Patrick Larkin March 2000.
---
Don't go away yet - there are more Galway Castles here...
---
Content by Patrick Larkin
---
Layout by Loralla Webdesign
---