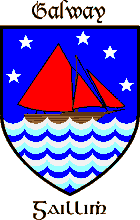 The heart of Gaelic Ireland
DRAWING SERIES
Page Four
---
The Burke Family

The Burke families owe their origins to Richard deBurgo, the first Anglo-Norman conqueror of Connacht. He promptly set about erecting numerour castles in the county to protect the new possessions.
---
This page shows diagrams detailing the structure of a typical Irish tower house. This one is of five floors, to which may be added the wall walk on the parapet.
---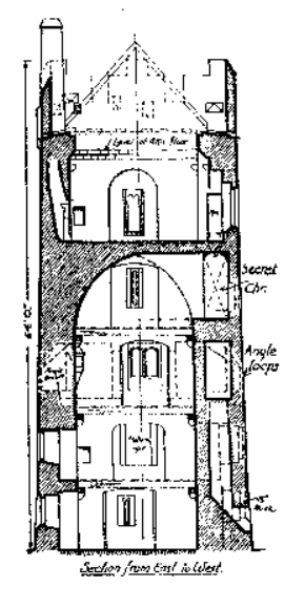 Looking from East to West, the 5 floors are clearly visible. Note the very high barrel vault supporting the top floor.
---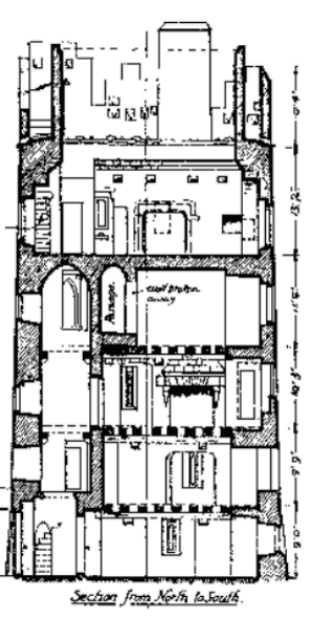 Looking from North to South, the mural stairs are evident, as well as the many chambers within the walls.
---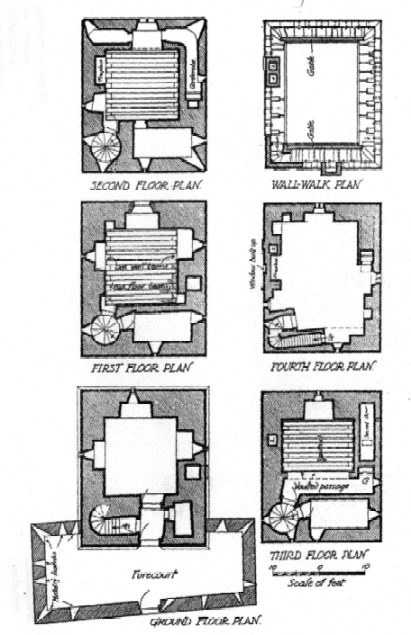 The plans show the layout of the different floors. All are basically of one large room (usually about 12 feet squared) in the centre, surrounded by the wall chambers, stairs, fireplaces, and window places or loop-holes.
---
All these photographs are copyright © Patrick Larkin March 2000.
---
Don't go away yet - there are more Galway Castles here...
---
Content by Patrick Larkin
---
Layout by Loralla Webdesign
---