Introduction --:
This is the second major nature project undertaken by the students in the school, in recent years. Our first nature project was based on Stamps and Irish Birds,for which we won an award in 2001,and can be found by clicking on the link.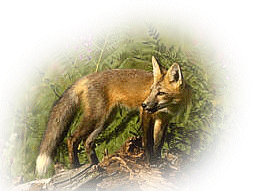 Over the years many teachers, in schools up and down the country, have introduced many classes to the variety and diversity of mammals in Ireland. Over this same period, many young students have spent many an hour researching, editing, drawing and colouring their illustrations for their wall projects. At the end of the year, the work was usually brought home and stuffed under a bed, or stored in a teachers press, never to be seen again.

This project hopefully will meet the need in Irish schools and further afield, to be used as an educational resource, where young people can come to, on a regular basis to find out about the mammals here in Ireland. Third class have but a lot of work into researching, editing and scanning images, so we hope you enjoy coming back to our site on a regular basis to read all about these beautiful animals.

Click on the animal of your choice. Have fun !!!!!


We would like to acknowledge the use of the following resources while
researching this project. "Land Mammals in Ireland" published by the
Forest and Wildlife Services of Ireland and "Irish Wild Mammals"
published by Folens as part of their "Irish Environmental Library Series".
We hope this project will encourage other schools to develop similiar
projects in their own schools and will show how Information
Technology can be intergrated into the Primary School Curriclum.

This Project has been nominated for an award in this years
"Schools and University Internet Awards".

For more details click on the SUIA Logo


Liam O'Neachtain
Project co-ordinator

All images in this project © Folens Publishers used with permission