Highest local point for the first visit of the day. Later on, down by the Deele.
Dull.
Two images of my first flowering orchid for this year: the Northern Marsh Orchid. There were six specimens in all, with what is probably Common Spotted Orchid nearby.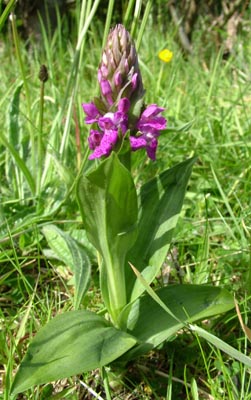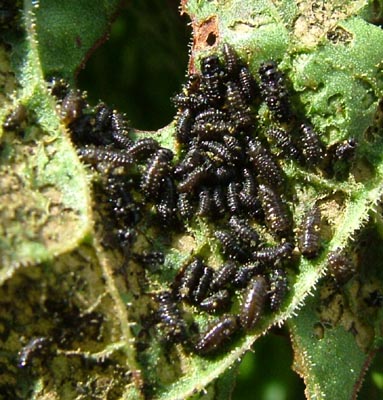 I showed the adult and eggs of the Dock Beetle on May 16th. These are the larvae. They're currently about 2mm. long.
These larvae will be breeding as adults about 2 weeks from now.
Two images of the Red-necked Footman. I think it had just emerged. About 2cm. across as shown.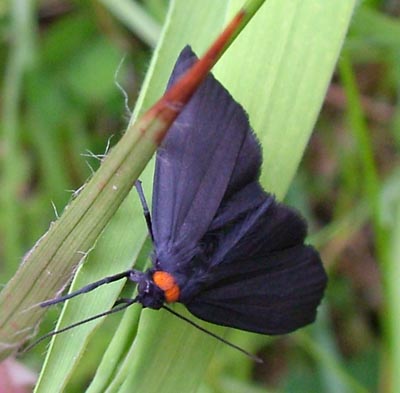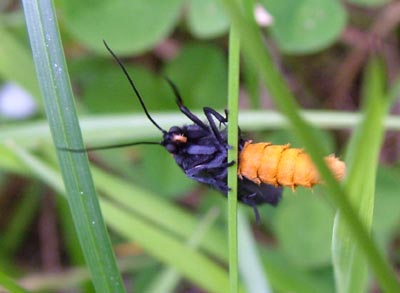 This Water Avens is one of the parents of hybrid Geum.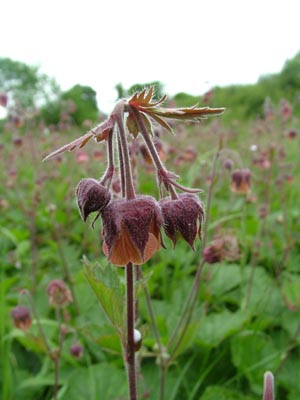 Herb Bennet is the other: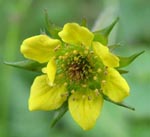 Put them together. Result: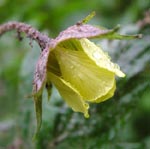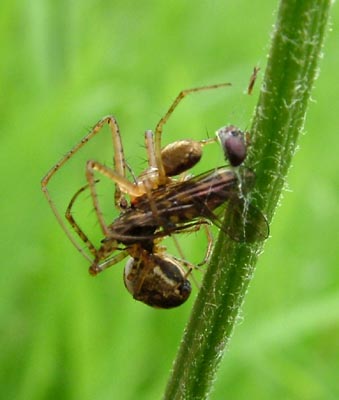 This image shows two spiders of apparently different species sharing a hoverfly. There was no fighting, just steady consumption. If I can see through those wings properly, the hoverfly looks like a female Melanostoma (assuming that's her detached head towards the top of the picture).