Original Hedgerow.
Dull and cloudy.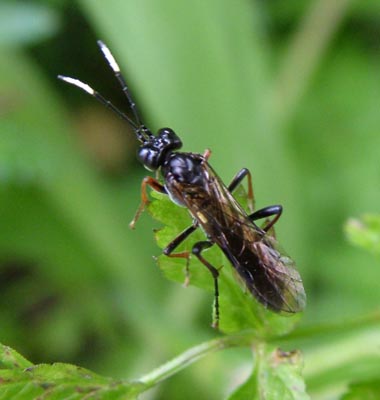 This is one of the first parasitic wasps I've seen this year. Quite small - about 15mm long.
Two shots of the Meadow Vetchling. The picture on the left shows Common Mouse-Ear, too. The photo on the right is included because of the spots of rust on the grass. The rust I showed last Wednesday on the Colt's-Foot has grasses as its alternative host.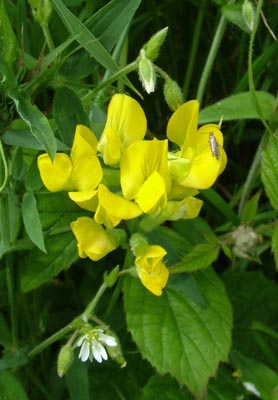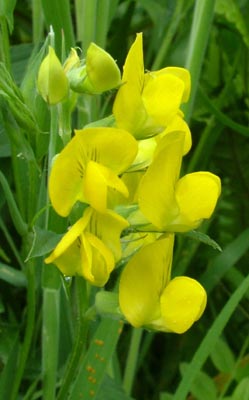 I have always considered the grey fly on the left to look unpleasant. It looks worse in close-up. Not at all sure what the fly on the right is.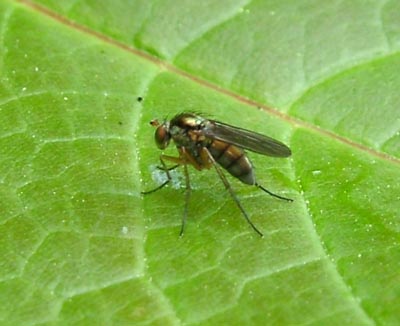 This soldier Beetle was moving quite quickly over the fern - a tricky shot.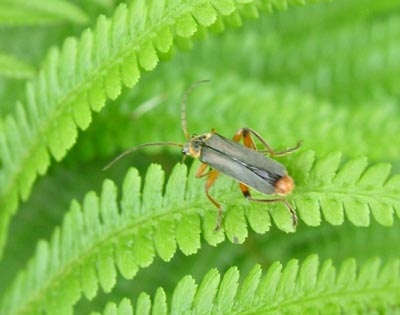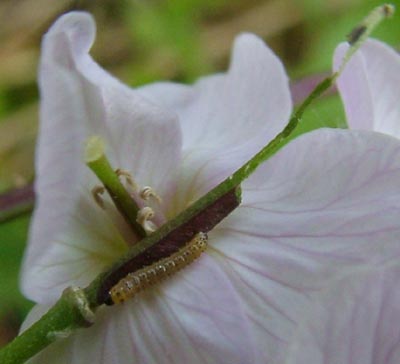 This is the latest stage of the Orange-Tip butterfly larva. It's now about 5 mm. long. I've included the remains of the rest of the pod to show the amount eaten.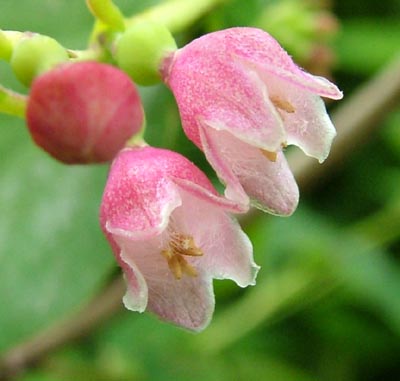 These Snowberry flowers are quite tricky to photograph. They reflect a bit of light.
Two flowers gone to seed. On the left, the Daisy and Herb Bennet on the right.