High heath again.
Downpours with occasional rainbows and warm spells.
Updated fungal identifications on 21st May.
This is the Hebrew Character moth, named after the dark patches on its fore-wings.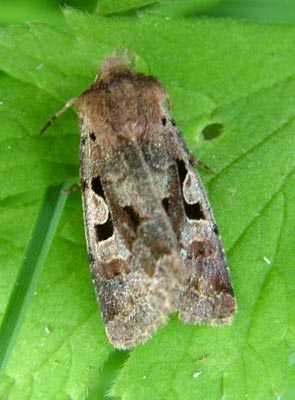 The Scots Pine is always a good source of images. The picture on the left shows the male flowers, and on the right we have the females, which will eventually become cones. The tiny fly on top of the female flower picture wasn't even noticed until I was cropping the images.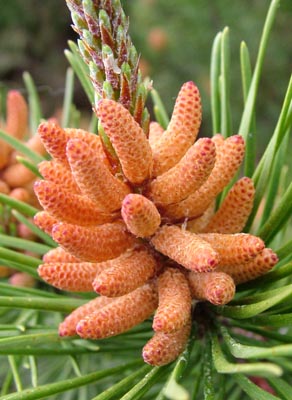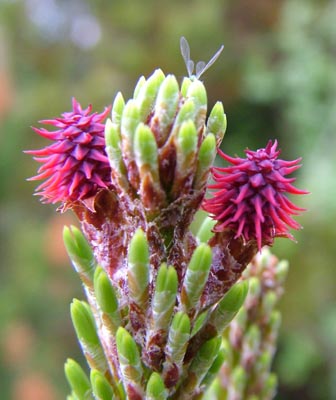 Two shots of a rather small (5mm) Leaf Beetle, as yet unidentified. On Willow.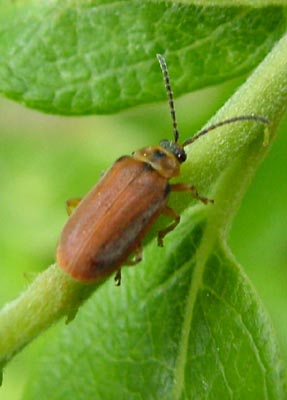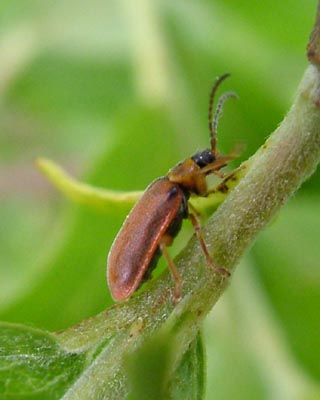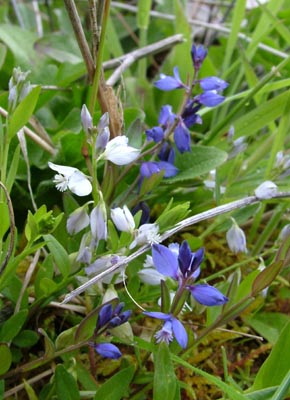 This is another image of the Heath Milkwort. This time showing very pale blue flowers along with the more usual dark blue.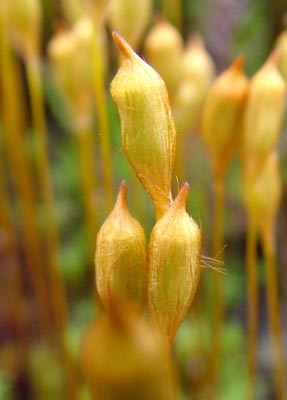 This Polytrichum moss is now showing very beautiful capsules. Capsules about 1 cm. tall.