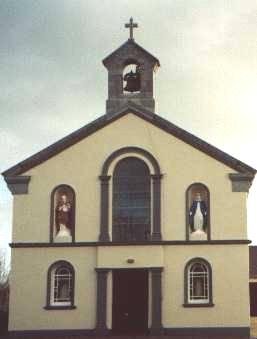 Ballinacarrow church, the present 'half- parish' church of Collooney (Kilvarnet) parish, is the church of the old parish of Kilvarnet. Catholics lost the use of old Kilvarnet church, now in ruins (see image below), during Penal Days.

Around the year 1800 a Catholic church was built in Ballinacarrow. This was a thatched house forty feet long by twenty feet broad and lay to the east of the main road. During the week the building was used as a schoolhouse, where "both Catholic and Dissenter" attended.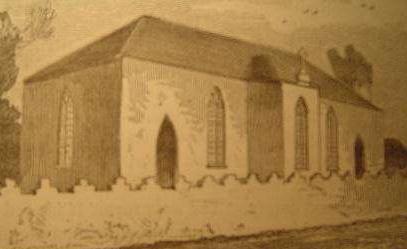 In 1826 a new church was built in Ballinacarrow. This building was to the west of the main road, opposite the present church. No trace of this church remains. The image opposite is taken from Archdeacon O'Rorke's history of the parish.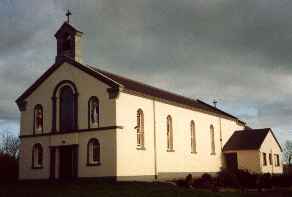 On June 7, 1903, the foundation stone of the present church was laid by the Honourable Bourke Cochran, an illustrious Irish-American born in the locality. [Interestingly, Bourke Cochran was quoted by Winston Churchill in his famous "Iron Curtain" speech at Westminister College, Fulton, Missouri, in March 1946.] The architect was Mr. W. Byrne and the builder Mr. John Clarence. We have no record of when the new church opened for worship: presumably it was in 1904 or 1905. It was dedicated by Bishop Lyster under the twin titularship of St. Fechin and his mother St. Lassara.

On January 26 , 1935, Bishop Morrisroe blessed the new bell for the church.

A small sacristy had been added to the north wall of the church some time after its erection. In 1988 a larger sacristy was built on the southern side of the church.




-------------------------------------------------------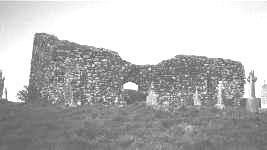 Old Kilvarnet Church Today
---

3rd December 2000

The interior of Ballinacarrow church was painted recently as part of a general refurbishment of the church. Below are photographs of the newly painted interior, one looking towards the altar, the second towards the rear.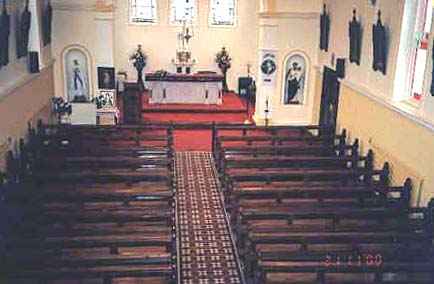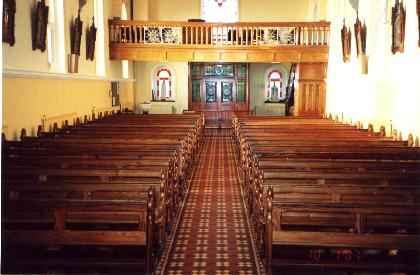 Back to home page