Keane of Kilnamona
Brother Thomas Munchin Keane
(An Bráthair Tomás Maincín Ó Catháin)
The early years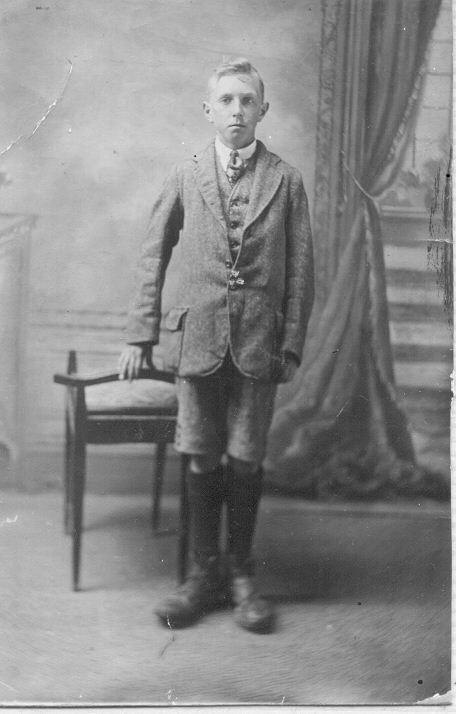 Thomas Keane was born either on 16th, 17th or 20th (depending on source) July 1908, to John and Margaret Keane (nee Morgan), Ballyashea. (strangely, Birth Certificate gives two dates, twentieth and sixteenth accompanied with a sign (x5); and place of birth as Toureen, where the family farmed an additional 4 acres of land). He attended Kilnamona national school from the age of 5 years. Because of his mother's poor health,(she died in 1920)he went to live with his aunt Margaret Morgan, Knocknagraga, Ennistymon, and enrolled in the Christian Brothers Primary School on 14th September 1918 (see Ennistymon CBS records, Note: date of birth incorrectly transcribed as 16 September 1908). Moving to the Secondary School, he joined the Irish Christian Brothers in 14th August, 1923 after Junior Grade. His first undertook Novitiate in Baldoyle and in 1924 he received the habit and was given (sic) the religious name of Munchin.
-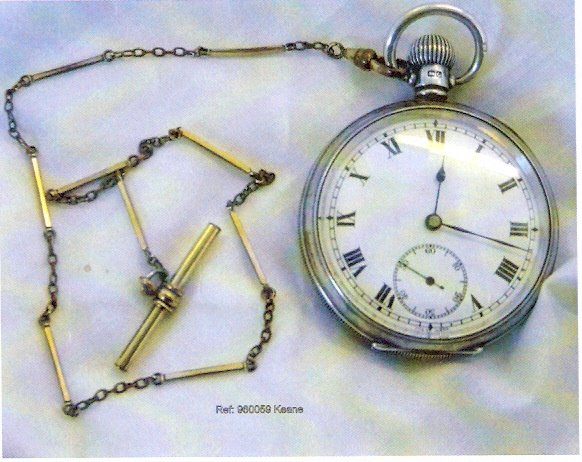 In 1926 he completed novitiate and primary teaching training college and for his first teaching stint was posted to Portlaoise rapidly becoming principal of the primary school in 1928 (at age of 20 yrs!). He returned to the Juniorate in Baldoyle and took perpetual vows on Christmas Day, 1933, and over next two years studied at evening time for first arts at UCD. In 1935 he was posted to Mount Sion, Waterford; and although not yet an university graduate, he taught Leaving Certificate Honours Mathematics and Latin; he also took charge of school senior hurling team. He pursued degree studies at University College Cork from 1936 and graduated in Mathematics with 1st Hons. in Irish and Latin in 1938.
Above: Photocopy of a 1931 Birmingham silver cased open faced watch (Swiss movement, 15 jewels) presented by Pat to Brother Thomas on the occasion of his taking final vows, December 1933. The watch was imported to Ireland in 1933. Purchased probably early 1934 at a likely cost of £1 10s to £2 (2008 valuation €275, Weir & Sons, Grafton Street, Dublin).
An Inspirational Teacher

Br. Thomas was transferred to St Joseph's CBS, Marino, Dublin in 1938 and in the meantime obtained a higher diploma in education at UCD. As this school taught classes up to only junior level, he brought the first set of boys to Leaving Certificate for that school. Its graduates not only excelled academically, but also in the later life as professionals, politicians, and on the senior hurling (gaelic games) pitches (Br Keane attended as special guest over many years the annual Marino past pupil reunion dinner). Over is a photo of Br Keane with Charlie Haughey, a pupil of his in the 1940's in Marino, Dublin, after Mr Haughey's appointment as Minister for Agriculture in 1966 later becoming Head of Government (Taoiseach, Prime Minister) in Ireland on a number of times between 1979 and 1992.

A Master of Arts, Mount Sion and Superior in Dungarvan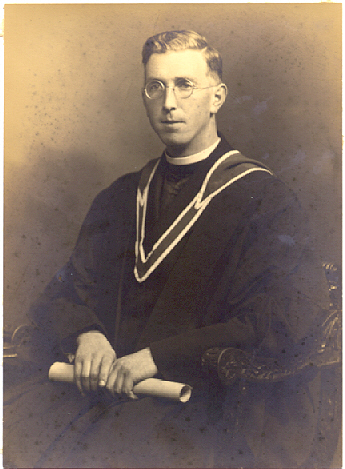 Brother Thomas Keane (An Bráthar Tomás Ó Catháin) obtained First Class Honours in his Master's degree (UCC) in 1945, and returned to Mount Sion School, Waterford, where he stayed until 1950. Similar successes were recorded there (".. his past pupils in high positions in Church and State, the professions and commerce, his success was phenomenal."). In 1950 he was appointed CBS Superior in Dungarvan. The 1950-'56 period in Dungarvan, was known as 'the Br. Keane years'. Many tributes paid to him from past pupils of those years. 'Br. Ó Catháin inculcated in students a love of the Irish language, the classics and the sciences and was an inspiration to many in Gaelic games.'
-
-
The Mathematician as Author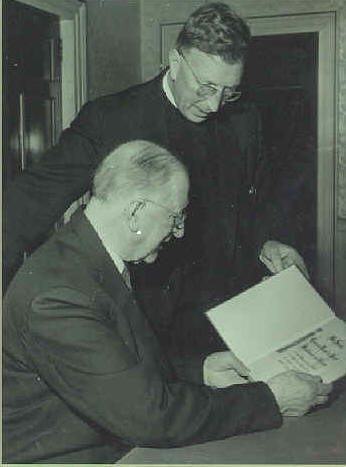 After a year in Westland Row, Dublin in 1957, he returned to Mount Sion in 1957. While in Mount Sion in the early '60's, he wrote the first maths textbook (honours level) for the new curriculum then about to come on stream. The textbook was written in the Irish language and entitled ' Matamaitic na hÁrd Teistiméireachta' (Leaving Certificate Mathematics). As the only reward for his initiative the Christian Brothers Congregation sponsored Brother Thomas with a trip to the USA in part to attend a workshop during the summer of 1965 at the Institute of Mathematics at Fordham University from where he received a Testamonial of Merit, but more importantly from his viewpoint provided him with the opportunity to visit all his relatives there.
An Br. Tomás (Br Thomas) in 1964 presented a copy of the book to another famous mathematician - Eamon de Valera, Uachtarán na hÉireann (President of Ireland, 1959-1973)(see photo)
Superior at Templemore CBS


In 1966 he was transferred as Superior and Principal of Templemore CBS secondary school where he had another successful innings until 1972. In Waterford and Templemore Br Tom ran terrific céilís and he brought the girls from the Convents and the boys from the brothers schools together for these occasions (well ahead of his time in such matters).
Above: A photo of Br Keane taken in front of his blackboard in Templemore C.B.S. School, where he was Superior.
-----
Br. Tom (back row right) pictured with the Templemore C.B.S. hurling team who won the Munster colleges trophy in 1970 (Photo taken from wall mounted picture of Our Lady's School, (formally C.B.S.) Templemore.
The later Years: Árd Scoil Rís, Limerick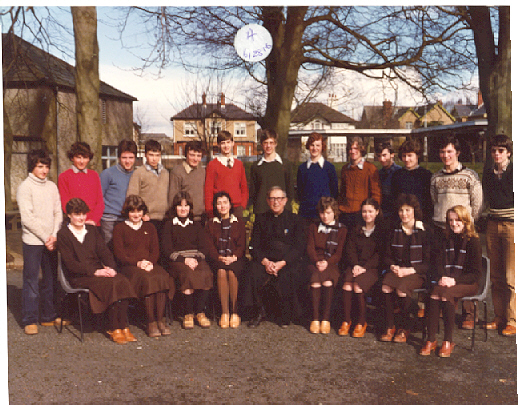 Bro Tom was teaching honours maths., applied maths and honours Irish at Leaving Certificate (2nd level graduation class) when past three score and ten years. He subsequently retired in 1984 and remained in the local monastery. Due to ill health in July 1989 he went to St Patrick's Christian Brothers' nursing house, Baldoyle and died November 5. He is interred in Baldoyle Christian Brothers' burial plot (R.I.P.).
Above: Br Tom is seen among his Leaving Certificate Class, boys from Árd Scoil Rís and girls from the Salesians, Limerick well into the 1980's
Special Tributes
Br Keane's pupils were highly successful in many state examinations and he spared no effort in leading them to obtaining good positions in life. Leading Irish politicians taught by Br Keane who reached ministerial rank in the Government of Ireland were Charles J Haughey, Taoiseach (Prime Minister, Marino pupil); George Colley (Tánaiste, Deputy Prime Minister, Marino), Austin Deasy (Minister for Agriculture, Dungarvan); and Brian Hayes (Minister of State at Dept. of Health, Mount Sion). The following tribute is an extract from a letter from Minister Austin Deasy (Dungarvan) after his elevation to the rank of Minister.
OIFIG AN AIRE TALMHAÍACHTA
(Office of the Minister for Agriculture)
BAILE ATHA CLIATH 2
(Dublin 2)
17 Feabhra 1982

Dear Br. Keane
- - - - - -
"You indeed have a large number of illustrious students, whose success has been due to a very significant degree to your brilliance as a teacher, motivator and adviser. I am quite sure that the class to which I belonged at Dungarvan C.B.S. was the most successful, academically, ever to come out of the school. You were also the inspiration behind the most successful hurling team produced by the school.
Your former pupils, including myself, frequently refer to you in conversation, and full realise the wonderful opportunities you opened up for us. I don't believe that between school and university I ever encountered a better tutor and judge of character and a man who could get the best out of his pupils."
- Austin Deasy, Minister for Agriculture, 1982-1987.

Br Keame's Teaching Prowess
Bro. Keane was more than a man of knowledge; he had the ability to impart that knowledge to his pupils. His teaching method was pupil centred long before that system became the norm. Above all, Bro. Thomas was a Christian teacher. The following is an extract from a homily given at private Mass in Baldoyle on the occasion of Bro. Thomas's death.
"With his razor sharp intellect and immense talents, he could have scaled the heights of success in the secular world; instead he choose to remain with the Christian Brothers and in the footsteps of his founder Br. Ignatius Rice he devoted his life to bringing out the best in others and making them a success. He was one of the greats in my life. Great men are humble....." Fr. Eoin Haughey
Br Keane's Final Resting Place
Br Keane died at St Patrick's Christian Brothers' nursing house on November 5 1989. There was a very large gathering at the funeral from all parts and walks of life in Ireland. He was interred in Baldoyle Christian Brothers' burial plot (R.I.P.).
Brother Keane's shares a simple gravestone at the Christian Brothers' Ignatius Rice cemetery at St Patrick's, Baldoyle, Fingal, County Dublin.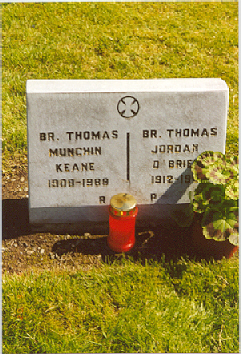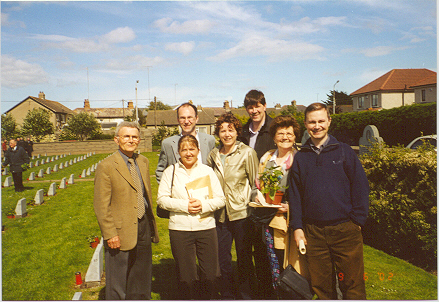 Above: Pictures of simple shared headstone and relatives gathered at the cemetery on the occasion of the dedication of the CBS Baldoyle cemetery to Blessed Ignatius Rice, 1998. Back row: grandnephews Cathal Power and Tommy Keane; Front row: nephew Tom Keane, grandniece Maeve Keane, niece Philomena (Keane) Power and grandnephew Damian Keane with Siobhan Moloney (Damian's spouse) in the middle.
True Son of Kilnamona
For many decades, up to the year he died, Br Keane was Guest of Honour at his native Kilnamona GAA Hurling Club annual dinner-dance. In their (Kilnamona hurling club) centenary (1887 - -1987) publication 'Céad bliain ag fás', Pádraig Ó Beacháin (Paddy Vaughan writing through the medium of the Irish language) described Br Keane as 'a man over six feet tall yet straight as a rush. He has the complexion and appearance of health, although in his late seventies. A fine, gentle, humble, modest man, unpretentious with apparent great charm. He has a sparkling personality and is highly esteemed. If he has a fault it is "an over intense love of country, the Gaelic language and of the Clare hurling team".'

Spirit of Templemore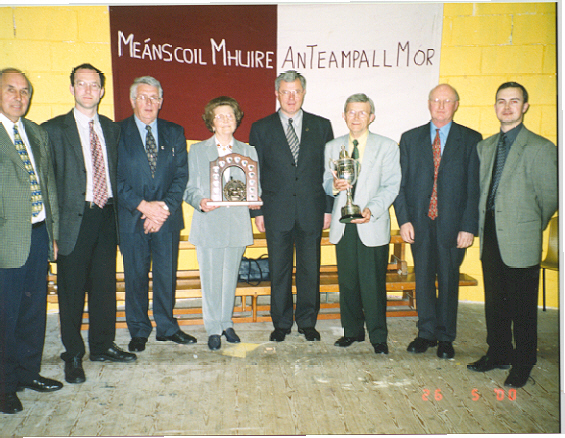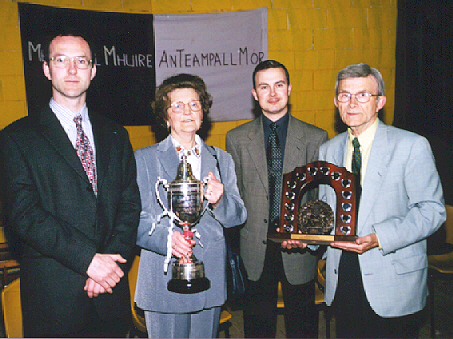 Br.Ó Catháin's relations was invited to the inauguration ceremony of Corn Uí Chatháin (the Keane Cup) and Scíath Uí Chatháin (Keane Shield)for inter second level Munster school hurling leagues at Our Lady's School, Templemore in the millennium year 2000.
Left photo: From left to right are: Munster GAA schools hurling competition organiser, Schools' Competition promoter, Cahal Power (grand nephew), John Costigan (school teacher), Philomena Power (niece), P. Hogan, Chairman of Tipperary GAA Co Board, Tom Keane (nephew), School Principal, and Damian Keane (grand nephew). Right photo: those highlighted.

After his death, an appreciation penned in the Irish language by an admiring former pupil of Br Tom's was as follows (the free translation is mine).
Poem of Appreciation
Original in Irish (Gaelic) Free translation

Fear na matamaitice Man of mathematics
Leis an gcailc ag an gclárdubh, With chalk at the blackboard,
Ag iomarscáil le línte, cuaranna is fánnta, Contending with lines, curves & slopes,
Ailgéabar, calculus, Algebra, calculus,
Céimseata Chomhórdanaideach; Co-ordinate Geometry;
Nach tú a bhí oilte You were so knowledgeable
Chomh maith i dTríantánacht! Also at trigonometry!
- - - - - - - - - - - - - - - - - -
Bhí Laidin agus Fisic Latin and Physics
Leis an Ghaéilge cheólmhar ársa In ancient sweet tongue of the Gaels
A plé againn on lá sin Led us in daily discussion
Leis an mbráthair uasal úd. With that noblest of Brothers.
Extract from a poem of appreciation by Pilip Ó Dugáin former pupil
published in the Dungarvan Leader, December 8, 1989.
For a fascinating and full account of Br. Thomas's life go to:- Necrology
Addendum:
Past students of An Bráthair Ó Catháin/Br Thomas Keane organised a celebration on the hundredth anniversary of his birth and erected a plaque to his memory in his native Parish Church at Kilnamona. For an account of this go to centenary.

First published 2004, latest update February, 2014