OUR WEBSITE

Welcome to our website. We hope that this visit will give you some idea of the ethos of the school and that, like the school itself, it will be enjoyable, informative and rewarding. This website as well as most of the other advances in IT in the school recently are the brainchild of Ciaran O'Flanagan and Eamonn Henry, long-time members of our staff.
HISTORY
Come to think of it, many of our staff, including yours truly, have been teaching here in West Finglas since the school was founded in 1967. We have already taught children of past pupils and are dangerously close to teaching their grandchildren! We have seen the school grow from 250 pupils and 7 teachers initially to a maximum of 28 teachers and 1200 pupils in the late seventies.
ST. KEVIN'S TODAY

At present we are back to fewer than 300 pupils. The depth of experience and knowledge gained by our staff over the years makes for an atmosphere of understanding, self-confidence and openness, as well as excellent relationships built up over time with parents.
PARENTS

We recognise that parents are the main educators of children and the participation and support of parents is a vital and welcome feature of the life of the school. As well as a successful Parents Association, parents are involved in various adult education classes and in administering the school library.
PUPILS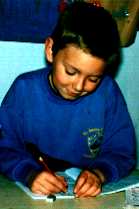 As well as aiming for the maximum academic targets for our pupils, we also emphasise social development, self-esteem and responsibility. Each child's individuality is catered for and nurtured so that his talents are allowed develop in a rounded and pleasant personality. Children who need special attention are particularly well catered for.
INFORMATION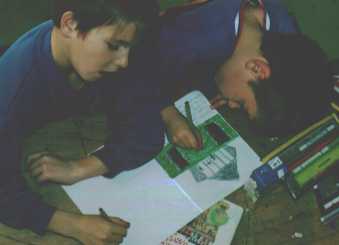 You will find details of the supports we have to offer outlined on other pages. Keep in touch!