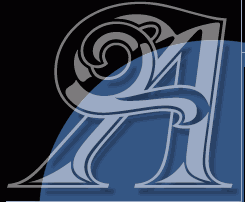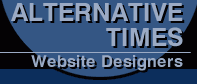 To see some of the Websites we have created recently visit our clients' websites below...

We could of course go on and tell you how nice our sites are, but we won't, that would be biased, instead you can read what others say about our sites.

Please take a moment to read the reviews and visit any of the sites below.






Ard Na Hona
An extremely detailed site with links to all attractions, photo gallery, online reservations, maps, history, activities and much more.

What DORAS say...
"It is a great site with clever design and consistent colour scheme."

---




Rosmoney Spa
One of our favorite places in the real world.
A 25 page site detailing the treatments and packages, for what we would personally describe as Ultimate Heaven
(Credit where credit is due).
---




Celtic Helicopters
A tidy website showing the services of Ireland's best known Helicopter Company.
It has a nice gallery of Aerial Photos.


---




Fishermans Rest
A 72 page site that really leaves nothing out.
This site is one of a few we have done that are based on a template we created.

What DORAS say...
"This is an informative and useful website for those seeking accommodation in the Doolin area. The content is developed, covering both the accommodation and local amenities. Navigation is effortless and pages download quickly."
---




Augusta Lodge
Well the review for this site says it all.
A neat and tidy site for this Guest House in Westport, Co. Mayo.

What DORAS say...
"This is a perfect example of what a hotel or guesthouse website should look like."
---




Carmody Kelly
Accountants
Website of Clare based Accountants Carmody Kelly & Associates,
Details of the servies they provide, contact details, loan and Euro Calculators.


---




Mrs O'Briens Kitchen
Located in Co. Clare, it is one of the first Public House/Venue to go online.
Features an online web based calendar of events.


---




Lambrook - Westport
The Website of Lambrook Bed and Breakfast, Kilsallagh, Westport. Nicely combining local imagery in the interface.

What DORAS say...
"Navigation is clear and pages download at speed."

---




Chris Harper - Artist
An Online Art Gallery, where prints and original paintings may be purchased. Aimed at the American and Local Markets .

What DORAS say...
"... a practical feature and has a user-friendly value."

---




Fallons - Kinvara
Bed and Breakfast in Kinvara, Co. Galway. A seventy three page website covering all the information needed when visiting the region.

What DORAS say...
"... it is a site worthy of copy by other B&B sites."

---

Other Websites
Ashville, Westport

Visit Site
Atlantic Vision - Gallery

Visit Site
Bruach na hAille, Doolin

Visit Site
Burrenview Farm, Galway

Visit Site
C. Y. I. C., Castlebar

Visit Site
Glenderan, Westport

Visit Site
Glenview, Westport

Visit Site
Greystone House, Ennis

Visit Site
Hillcrest View, Kilrush

Visit Site
Lane Lodge, Doolin

Visit Site
Log An Aifreann

Visit Site
Nephin Lodge, Westport

Visit Site
Oughtdara Cottage Rental

Visit Site
Rathmore, Killaloe

Visit Site
Oughtdara Cottage Rental

Visit Site
The Urchin

Visit Site