1. Symposia / Historical Safaris

3. Research

4. Surveys
Royal Irish Academy

7. Folklore

9. Contact us

11. Links
Clare Island Historical Safaris
Clare Island, Co. Mayo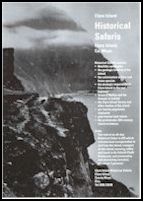 Historical Safaris explore :
Neolithic settlement
The geology of the island
The colonization of flora and fauna species
The strategic importance of Clare Island in the sea highway
Grace O'Malley and the Armada in Ireland
The Clare Island Survey and others studies of the island
Pre-famine population explosion
Post-famineland reform
The problematic 20th century island existence
The costs of an all-day Historical Safari is £20 which includes transport on the island, morning coffee and full lunch, and provocative and simulative narration. (minimum 6 pers.) Special rates for groups.