Quisha
January 1992 - February 2008
Life and Times of a Photographer's Dog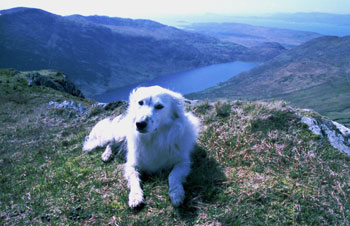 High up in the mountains above Glenbeg Lake where I like to be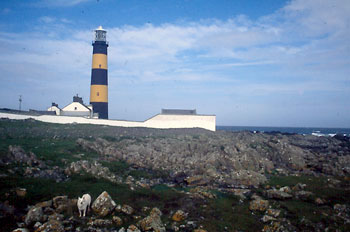 This is me out on assignment at St. Johns Point lighthouse way up north and far from home in County Down
I was born in Derryvore, Kilcatherine, around St. Valentine's Day 1992 in a bungalow a short distance from where I have spent most of my life. (When not out on location) My mother was Lucky, brown, white and faithful to the Crowley family she looked after. She spent her days wandering around the bungalow, being friendly to all who visited.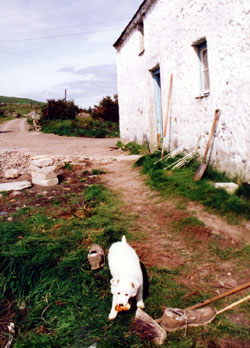 Getting to grips with things, less than six months old
I remember the first day when John came into my life. He didn't know what to make of me as he came into the house and found me being stroked by family members. He confessed to never having a dog before, so I would have to treat him well and show him that we don't all tear up the furniture and run riot. He didn't take me away on that first meeting, I was too young to leave my mother and John was living nine miles away in Allihies. When he did come to collect me, it was not a tearful parting as I was only going just up the lane and could easily hear my mother bark from time to time. They told him I was used to living outside, so that first day after getting to know me John put me out. Charming thing to do, to a three month old (seal pup he called me). I felt lonely and whimpered outside his bedroom window. I heard him sigh, which was a sign I was winning him over and give or take the odd night, I have slept on his bed ever since.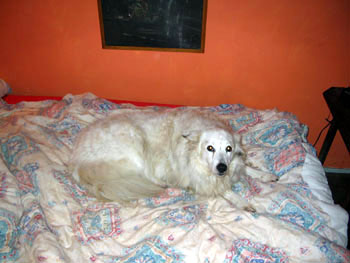 This picture was taken during the Winter of 2005, when John took to making hot water bottles. I feared at first they would replace me, but John has more sense than that.
Then his doctor (vet) was telling him it was unhealthy for me to be on his bed. C'mon!
In those first few months life was fascinating as we became used to each other. He was forever showing me off to his friends, who had never seen a white collie before, especially not one with white eye lashes as well. They also wanted to know where I got my name from, as some wanted to call me names like Snowy after Tin Tin's dog. Imagine how dull that would have been. He called me Quisha after a character in a fantasy fiction novel he wrote but never published, a warrior queen called Uisha. Her subjects shortened the name from Queen Uisha to Quisha, pronounced Kweesha, like the wind. Its great to have a name no other dog in the World has got, and likewise my daughter Shara which is Sarah twiddled round. Other people spell her name Chara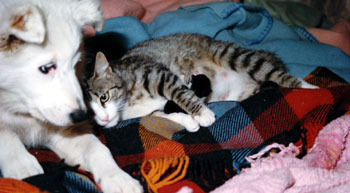 With Tabitha Twichit and her kittens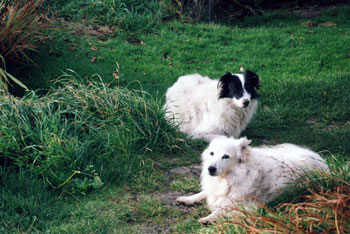 Relaxing at home with my daughter Shara
And so follows some of the many pictures I have posed for, in return for love and affection which has never been in short supply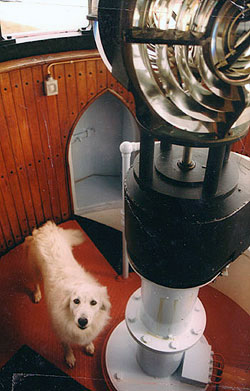 In the lantern room at Kilcredaune Lighthouse in County Clare. Thanks to this picture of me I am known the World over because it appears in John's book on Irish Lighthouses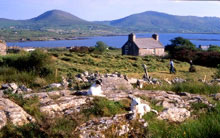 This was the first postcard I did with Shara, a haymaking scene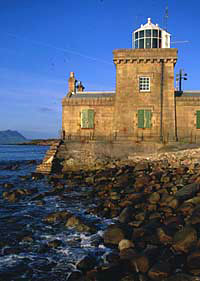 Posing on the steps of Blacksod lighthouse for a postcard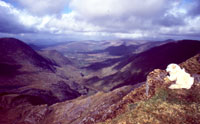 Although I had appeared in a postcard before this, this was my first major starring role. High up on the Cork/Kerry border looking into Cummeengadhra. My fan club spoke of people buying several of these at once. Needless to say I am flattered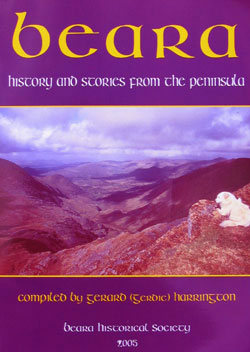 and here I am on the cover of Gerdie's book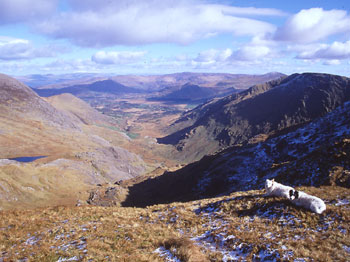 Here I am with Shara in virtually the same spot as the postcard above, this time in Winter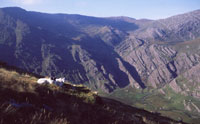 Same place different angle, posing for another postcard. Behind us is the ridge on which we posed for the earlier shots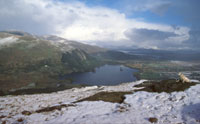 Posing in the snow above Glanmore Lake, blend in well!!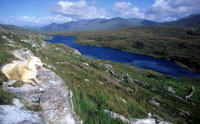 Here I am at Loch Fada, posing for a postcard in the Beara Way series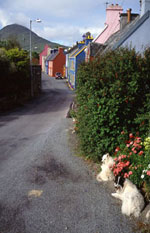 Posing in Eyeries for a postcard with Shara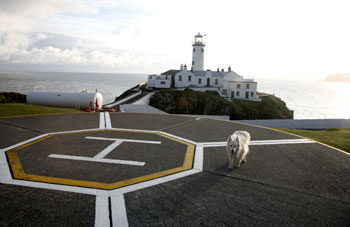 On the pad at Fanad Head, August 2007. Spent a couple of nights staying in the lighthouse with John, the best place in Donegal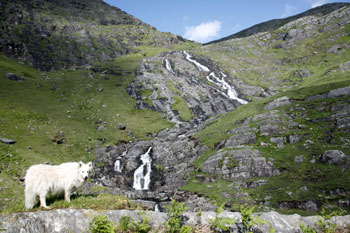 Here I am mid May 2007 in The Pocket, Co. Kerry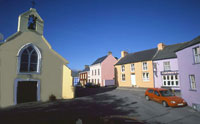 Eyeries church, we are on the doorstep of the orange house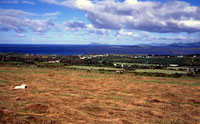 High up in a hayfield overlooking Eyeries