Wolfe Tone Baton Twirlers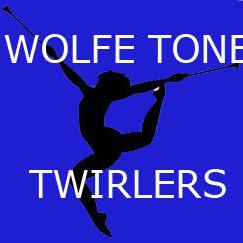 TRAINING
If you are interested in sending your child to join our team you can contact us at the youth club and we are also on Facebook (Click here) The Twirlers training time are Mondays 5-6pm for age 4-7, 6-8pm for up to 12's while Fridays 7-9pm is for all senior Twirlers.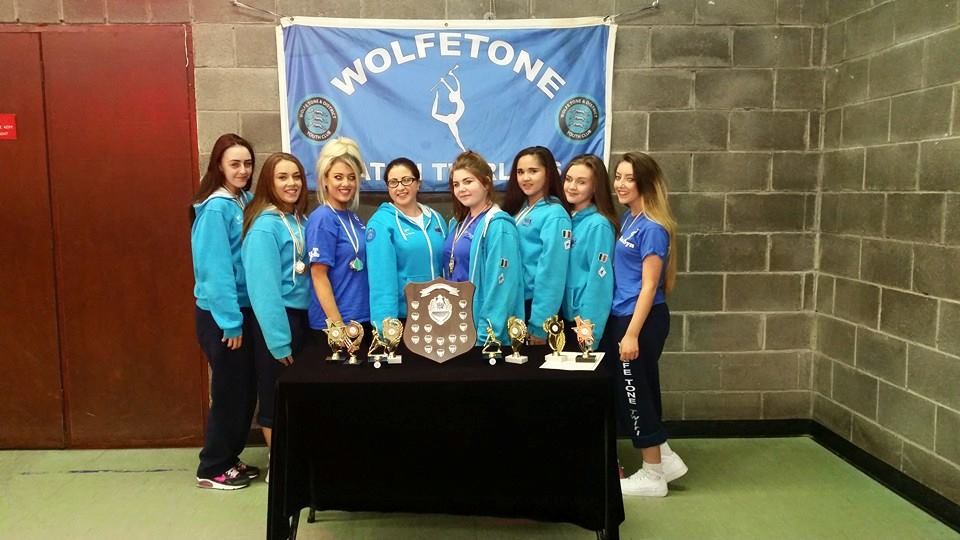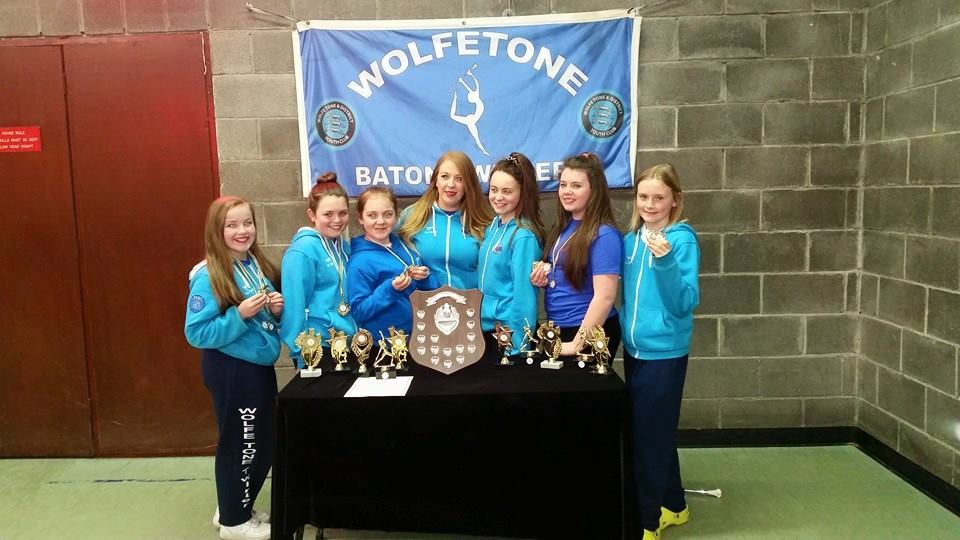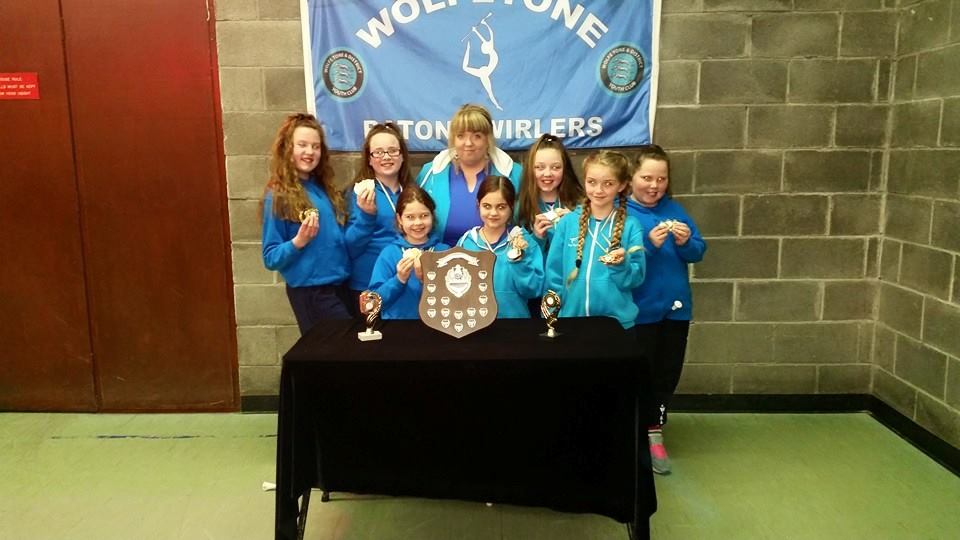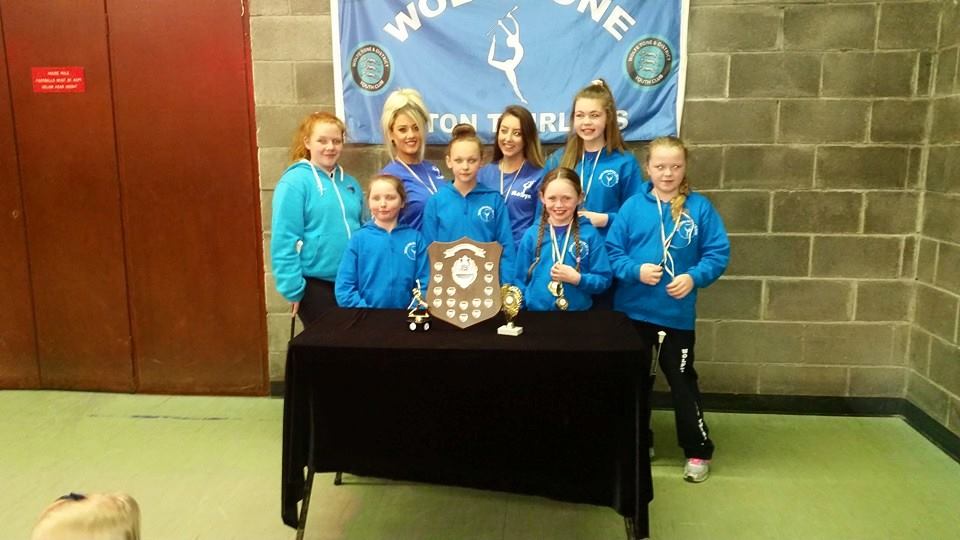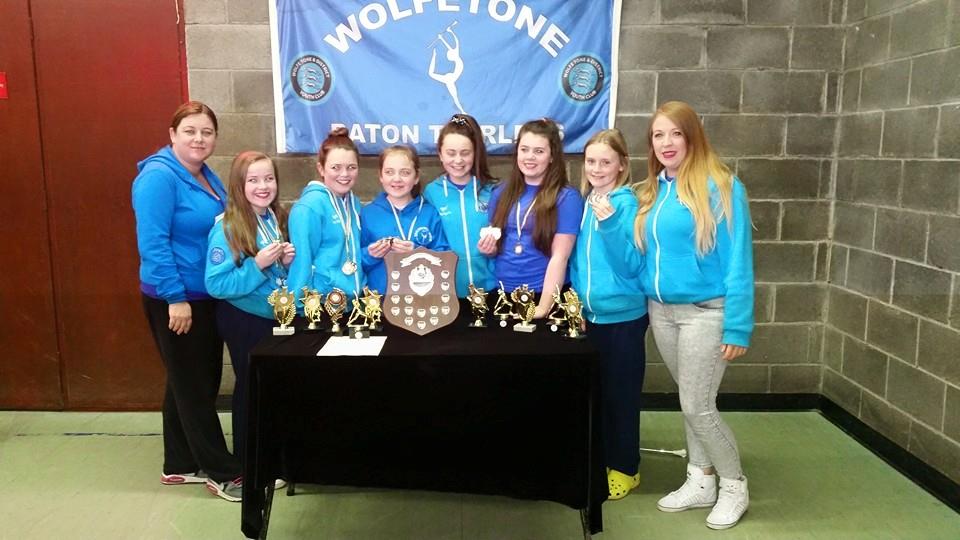 ABOUT THE WOLFE TONE TWIRLERS
The Wolfe Tone twirlers are a baton twirling club from Bray Co. Wicklow. We were formed on the 9th of August 2010, and our troupe leaders are Rebecca, Nessa and Rachel.
The troupe is made up of members from 4 up to 24 years of age. We will be taken part in competitions, Christmas displays and local events when the troupe is ready.
Baton twirling is a wonderful activity for learning hand eye coordination, balance, determination, discipline and performance skills.
The members will learn all different types of moves used in baton twirling some of these are finger twirls, flips, rolls and wraps plus the basic twirls.
At competition events we take part in are solo twirls, dance twirl teams, pompom team, basic strut and lots more.
The troupe is also learning other skills such as team work, dance choreography and self confidence.
Our class is a 2 hours session full of twirling, dancing and fun games for the kids.
Wolfe Tone twirlers aims are
To help young people gain confidence and build relationships with other young people of the same age.
To provide education in the sport of baton twirling.
We also aim to provide the team with a fun and competitive sport and social life.
Latest News
27th August 2014 The club is immensely proud of our Baton Twirlers who came first overall in the recent ABTI National Championships. There was over 30 athletes representing Wolfe Tone Twirlers at the Championships. The group have upcoming trials where they hope to represent Ireland once again at the European Championships which are being held in Ireland this year. We wish them every success as they go from strength to strength. They have come a very long way since they were formed less than five years ago. To the athletes and their coaches, well done from everyone at Wolfe Tone Youth Club.
26th August 2014 Wolfe Tone Baton Twirlers are new recruiting new members. On Monday 1st September they are having an open class from 6 to 7.45pm for children age 8 and up. They will be takeing new 4 to 7 years members later in September.
For anyone interested or curious to see what baton twirling is all about drop in this Monday for the class, its a fun atmosphere with a lot of dancing. It's a great way to meet new friends and become a part of a great troupe. Contact them on Facebook for further details.
19th July 2014 Submitted by Rowena: The Wolfe Tone Baton Twirlers went to Barcelona on the 24th June 2014 to Represent Ireland in the European Championship cup as part of the European Federation of Baton Twirling. Both Senior and Juvenile teams from the Wolfe Tone Twirlers not only managed to succeed a place in the finals but both teams placed 5th in the European Championship Cup. We will be resuming training Shortly for any question feel free to drop us a line on our Facebook page. We are looking forward for Trails 2015, and hope to continue in this success. We want to Thank everybody for their support and help over the last few months and especially want to thank all athletes and coaches and family who have done extremely well you should be all very Proud.
24th March 2014 The Wolfe Tone Baton Twirlers are Proud and Honored to announce that Two teams, a Juvenile and Junior team have been selected to Represent Ireland in Barcelona in the European Baton Twirling Championships. The athletes have worked extremely hard along side our coaches and mammy's and daddy's. after months of training four and five days a week. yesterday at trials all the hard work and dedication paid off. The club and Coaches could not be prouder and are still walking on cloud nine. we wish to thank everybody for their support and encouragement along the way and for those that will continue to support us and help us fund raise to get that one step closer in June. GO TEAM IRELAND!!
26th September 2013 The Wolfe Tone Twirlers would once again like to thank the Bray Wanderers A.F.C, for making us feel welcome and supported on Thursday 27th September at their St Patrick's Ath home match. We are happy to announce that the Wolfe Tone Twirlers who are honored to be part of and represent the Wolfe Tone Youth Club , have been officially asked to be part of the Bray Wanderers A.F.C official support club. The Wolfe Tone Twirlers will be Bray Wanderers Official Baton and pom pom mascot, It is a huge welcome from the Twirlers as we are based in Bray, and we are thrilled to be involved on a more permanent basis with the Bray Wanderers Football Club, we can't wait for the new season to start to have our first official get together and Display. So from the Wolfe Tone Twirling family we are happy and glad to be adding another family member and supporter the Bray Wanderers, to our ever growing family already, Here's to the New Season in Twirling and Football. Linking communities together in Sport and wishing Bray Wanderers A.F.C the best of luck finishing up their current season
22nd September 2013 The display today at the Carlisle grounds was brilliant, the Wolfe Tone Baton Twirlers were honoured to be part of the 2015 Irish women's World Cup qualifier. We would like to say a big thank you to Bray Wanderers for their support and they really made us feel welcome, the Wolfe Tone Twirlers will be performing again for the Bray Wanderers squad this Thursday 26th Sep at their next match, we are happy to be part of the Bray community spirit.
19th September 2013 Wolfe Tone Baton Twirlers have been asked to do a display on Sunday the 22nd September in the Carlisle Grounds for the 2015 FIFA Woman's World Cup Qualifier Ireland v Slovakia. The group are honoured to take part in such a fantastic event and all their troupe consisting of 50 twirlers will be at the ground, supporting the Irish ladies. Why not go along and give them your support also?
5th September 2013 Wolfe Tone Baton Twirlers are holding a table quiz on Thursday 3rd October in the Martello. The quiz is to raise funds for costumes for the Twirlers national competitions. The cost is €10 per person, there will also be a raffle on the night so any donations of spot prizes would be gratefully received.
29th August 2013 Wolfe Tone Baton Twirlers resume training on Monday 2nd September 2013; Chipettes (age 4-7) 5-6pm, new members, junior/ senior girls (age 8-12) 6-7.45pm. Friday 6th September 2013, Super seniors (age 13 and up) 7-9pm.
25th June 2013 Wolfe Tone Baton Twirlers had their open competition on Sunday in Crumlin and it was another huge success for the club. The group had 37 children competing and every child won at least one medal, their free-style pairs all did well with all being placed and likewise with the teams. The new members of the group thoroughly enjoyed their first experience of competition. The group travelled with Sean Cotter to the competition and would like to extend their thanks to him.
From Monday 24th June 2013, the Twirlers are splitting the girls- Mondays 5-6pm will be for age 4-7, 6-8pm will be for up to 12's while Fridays will be 7-9pm for all senior Twirlers.
Wolfe Tone Baton Twirlers have a competition on Sunday 23rd June in Crumlin, a coach has been organised to bring the athletes to the event. Pick up will be on Sunday 23rd morning at 7.50, some parents are following the coach using their own transport.Any queries can be directed to the coaches through their Facebook page or their contact numbers are on our 'Contacts' page or in person.
Wolfe Tone Baton Twirlers Facebook- Click here