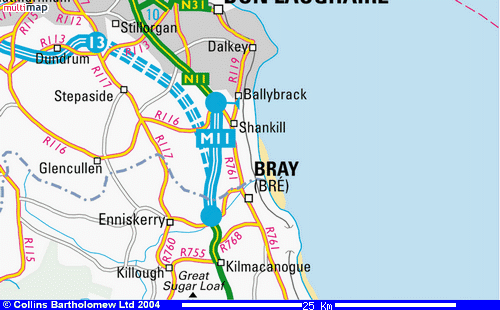 From Dublin or the M50, take Exit 17 for Bray South on the M11. This brings you through the town, up the Main St.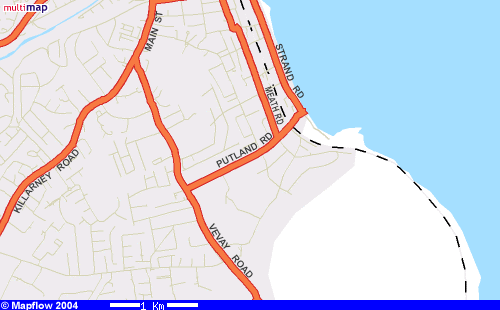 At the Town Hall (McDonalds) at the top of Main St. fork left for the Vevay. Continue through set of traffic lights at Church Rd. to next set of lights at Putland Rd. junction. Past these lights, you will see O'Briens off-licence and the Vevay Inn on your right. There is a lane between these buildings and the club is down here on the right hand side.
Travelling North from Wicklow, take the first turn-off for Bray past Kilmacanogue. At the roundabout at Hills garage continue straight ahead on the Southern Cross Rd (signposted for Greystones). Continue straight through the next roundabout at Woodies (again signposted for Greystones). At the end of this road, turn left for Bray. Go through the lights at Boghall Rd (Dell) to the Vevay. At the next set of pedestrian lights, turn left down the lane between the Vevay Inn and O'Briens off-licence. The club is a short distance down here.
View Wolfe Tone YC in a larger map
Use our Loc8 postcode in your SatNav- NK0-64-TJ7. This brings you to the entrance to the lane to the club.