THE HISTORY OF OUR SCHOOL
The Penal Laws were introduced in the year 1695. Their primary purpose was to wipe out Catholicism in Ireland. One of these laws stated that no Catholic could publicly teach school, and anyone found guilty of doing so was fined £20.00 and sentenced to three months imprisonment.

During Penal Times, there were many Hedge Schools around the country. They were also known as Pay Schools because the Masters were paid by the families of the pupils. The teachers (mostly men) would stay in one area as long as the children's parents could afford to pay them. The main subjects taught in Hedge Schools were Spelling, Reading (which, in those days, included History, Geography and Natural Science), Writing, Arithmetic, and Christian Doctrine. But some Masters even taught Greek and Latin. Most of the Hedge Schools were in very bad condition. Some of them were built of sods in the ditches and had no windows or chimneys. A large hole in the roof let in light and let out smoke from the fire in the middle of the floor. The door was a narrow hole cut in the mud wall.

In the late 18th century, the population of County Laois (then known as the Queen's County) was about 90,000. Today it is only 52,798. One interesting fact from 1792 is that, with the exception of County Dublin, the Queen's County contained more houses than any other county in the province of Leinster. The county also produced most of its own clothes, farm tools, and household goods. But education was in a very backward state. Almost everyone spoke English, but few of the peasants could read or write. Most of the Penal Laws had been cancelled by the early 19th century, but Catholic schools could still not get any money from the British government.

In the year 1824 there were three Pay Schools in the Heath area. In 1831, two years after Catholic Emancipation, the National School System was established in Ireland.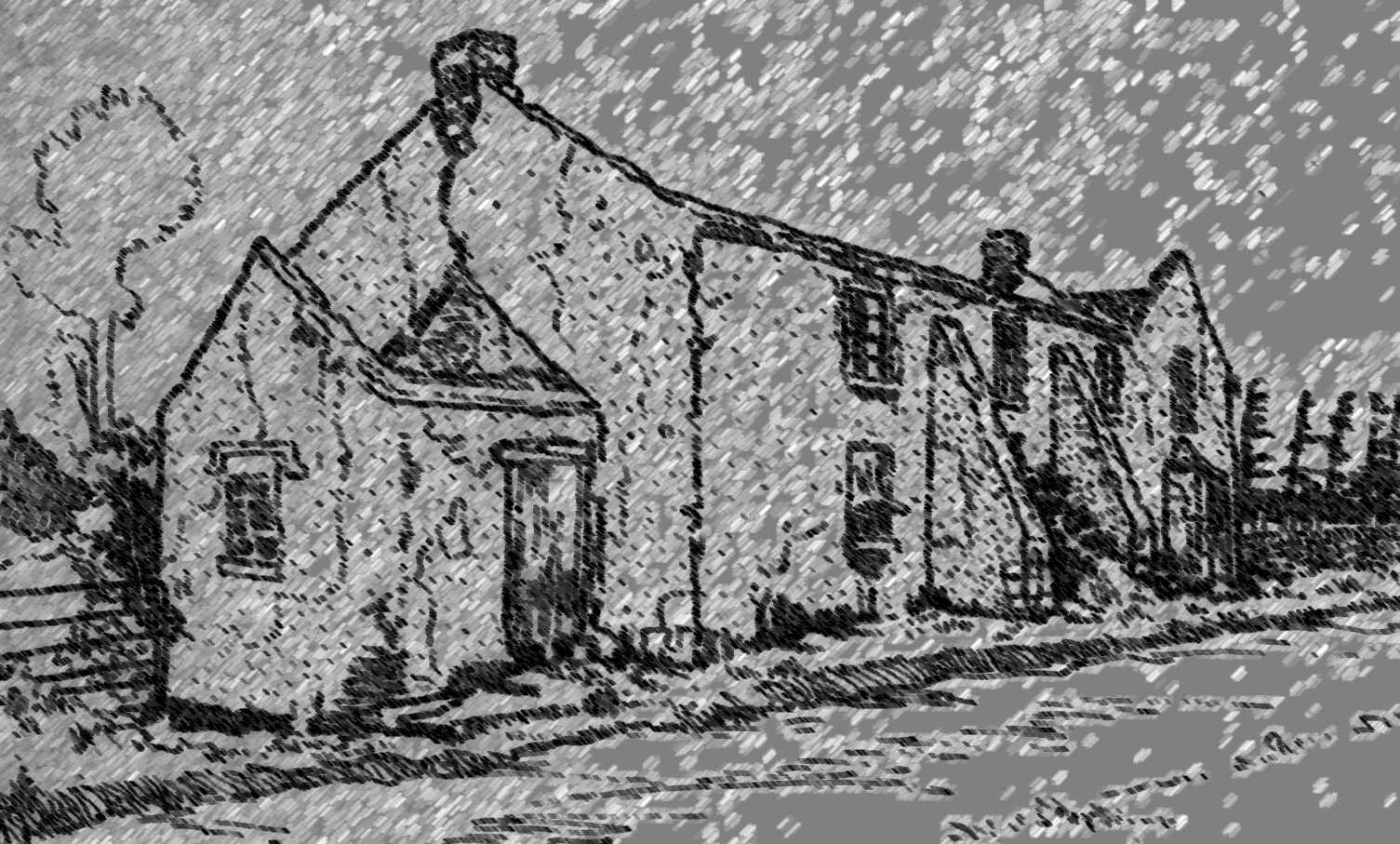 The old Heath School, a one-roomed building, was built in 1834. It is now in a dilapidated state but there are plans to turn it into a museum. The present school was opened in 1959. At first, it had only two classrooms, but today we have five.

TODAY

LOCAL NAMES

MEMORIES

FORTY FACES
HOW'S SHE CUTTIN'?

THE CAT LAUGHS?

OUR WRITING
NO MORE, NO LESS

PICTURES OF OUR AREA

MURDERED ARTISTS
THE HEATH

GAEILGE

INTERESTING FACTS

SPORTS

ARCHAEOLOGY
GOODBYE TO PRIMARY SCHOOL

OUR MILLENNIUM

HOW WE WELCOMED...
PLAYGROUND GAMES

PLACENAMES

A DAY IN THE LIFE

SORRY, LEONARDO....