Update,

So... I do my job 4 years already. I want to say thank you all people , who help me. But, back to the point. Muonline is diffrend now. We have new version 1.0. Thanks agreement with K2 Networks Muonline global has a better hosting, isnew site, new events.. it's a lot of ths stuff :).

I preovius 2 years nothing happend in global server. A lots of hackers, cheaters, no events, no response form game masters. Then I go to private servers, and start devloping Muonline Poland Community. Is time to back :)

Explanation:
maybe some people know DarkSide version. This stuff make a big mess, mainly beacose new, diffrend items. This item was make by this person who realese this version. So, is not official. Official armors for all characters are below:


DK/BK:

Leather, Bronze, Scale, Brass, Plate, Dragon, Black Dragon, Dark Phoenix, Great Dragon, Dragon Knight.


DW/SM:

Pad, Bone, Sphinx, Legendary, Grand Soul, Dark Soul. Venom.


Elf:

Vine, Silk, Wind, Spirit, Guardian, Divine, Red Spirit. Sylpid.


MG:

Storm Crow, Thunder Hawk, Hurricane, Volcano.


DL:

Light Plate, Adamantine, Dark Steel, Dark Master. Sunlight Set

Aiki
07 April 2006

Welcome,

This is tutorial about Mu Online. Mainly translation form www.muonline.com and other web sites (korean ) plus I correct errors (a lots).

A few word form myself:
This game has no sens - is neverending story. You must kill everone, expcept other playersThis is like Doom. It's no RPG game. Better called this game MUG - Multi User Graphic.

You don't think a lots just kill... Tactic? For what? Just kill ever monster.

Additional disadvantage in MUonline:
- no security in game ( thefts, burglaries onto accounts, monopolizing of game by advanced players.)- no reaction form Webzen against hackers and thiefs

- Lack of solidity in activities Webzen.(Not checking oneself news on site muonline.com).
On private servers I dont saw thiefs, bugers and hackers. Monopol? That's depens.. :)
So.. you know now what I think about this game. Perhaps, if you still here you are big fan muonline. Enjoy ..

I translate my site in free time (I play too )
Request - if you see any errors, or do you have any suggestion - just send my e-mail.

A few screenshoot:
BC6? Piece of cake :)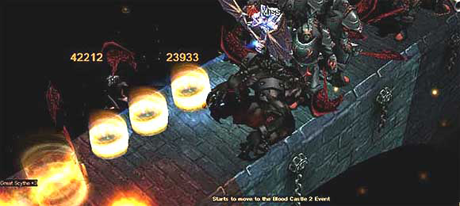 ..skywalk in Icarus..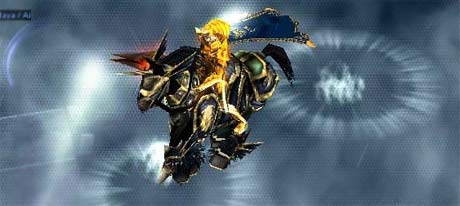 conversation with Phoenix