News, 25 April 2004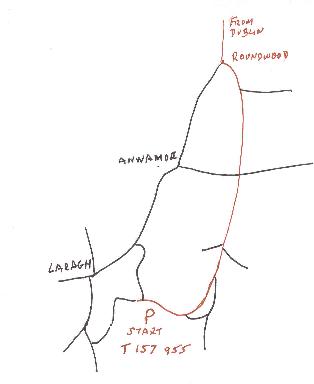 Follow the red route
Information for Clarabeg event on 25 April.
Best access route
The best access route to the event site is to turn left coming out of Roundwood and follow the RED route shown in the sketch map. The route will be signposted on the day. This route avoids the steep hill if you approach from Laragh. It also avoids the poor road through Trooperstown wood. Coaches and Minivans should follow this red route.
SportIdent
SportIdent will be used at this event. Personal SportIdent cards will be for sale at the special price of 20 Euro. SportIdent cards will be available for rent for 2 Euro plus 6 Euro deposit. Entry for the event is 6 Euro. So bring some extra cash with you!
VHI Selection
This event will be used for selection for the Veterans Home International event scheduled for Carlingford in October.
For 3ROC Members.
The Club Treasurer has agreed to fund three prizes for the three best scores (in any colour) in this event for fully paid up Club Members.