News, 30 March 2004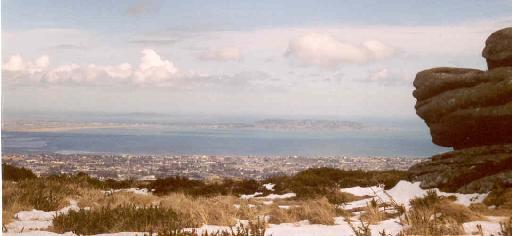 News from the 3ROC AGM
At the Club AGM held on the 9th of March, the mapping officer, Brendan McGrath, presented his report. This report featured in last week's 3ROC Webnews page and is well worth reading in case you missed it.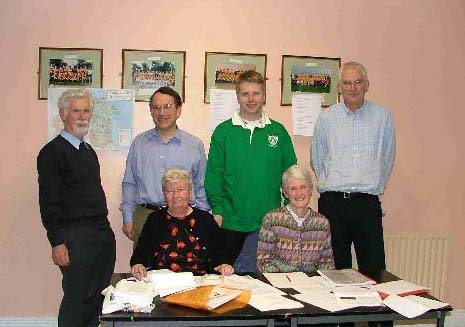 The new 3ROC Committee
The club Treasurer, Nigel Cambell-Crawford, then gave an account of the ebb and flow of the club finances. Basically, the club is solvent, with a healthy savings account which is earning a derisory rate of interest. However, there will soon be increased costs associated with affilliation fees to the IOA and with the cost of insurance for events.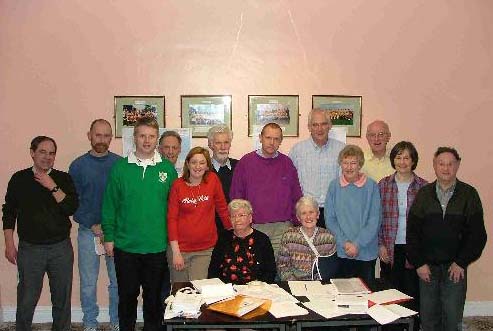 Some of those attending the AGM
Nigel made the point that a some members had forgotten to pay their membership for 2003 while still running as club members. It would be better if everyone could bring their membership fees up to date. In this context, the membership fees are: 15 Euro for Full members, 10 Euro for Students/Unwaged and 25 Euro for Family membership. Cheques can be sent to Nigel Campbell-Crawford, 13 Stamer St., Dublin 8 (or handed to any 3ROC committee member at an orienteering event, pending resolution of the postal dispute). Vera Murtagh pointed out that carrying a lapsed member on the club books is actually a cost to the club since meeting notices, copies of The Irish Orienteer and other notices are posted to all members. The cost of envelopes and postage is an ongoing drain on the club funds. Also if any members can recruit new members the application form is available here on this site. It can be filled in on the page, printed off and posted to Vera. One point to be noted is that the fees shown on the application form are out of date. The amounts given above are the operative fees. For a number of technical reasons it is not possible to change the form at this time.
Nigel's Treasurer's report was approved by the meeting. However, Nigel raised an important aspect of the Treasurer's position; he has been doing the job for a few years and he said that, as a matter of principle and good practice, the Treasurer's position should not be held by one person for too many years. So, we may need a new Treasurer some year soon!
The meeting then proceeded to the matter of electing a committee for the next year. In the absence of a mad rush of volunteers, the outgoing committee was reelected: Chair: Trina Cleary, Secretary: Vera Murtagh, Treasurer: Nigel Campbell-Crawford, Mapping Officer: Brendan McGrath, Committee member: Eoin Dunne. Brian Lawless was elected to the committe and volunteered to act as temporary Webmaster and reactivate the 3ROC Website while Gordon Elliott is away.
When the meeting concluded, refreshments were available to the throngs of members who attended the meeting.